Nancy Drew® Dossier™: Lights, Camera, Curses!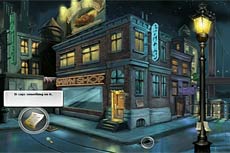 Adventure, Casual - Released: Jul 17, 2009
From the creators of the #1 selling-PC adventure games comes a new Nancy Drew story-driven casual series that is Fast Fun for Busy Detectives™. You, as Nancy Drew, are on the set of a controversial remake of the famous 1930's film "Pharaoh!
More videos from Her Interactive