Aces Wild: Manic Brawling Action!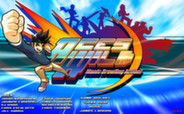 Action, Indie - Released: Jan 31, 2014
Aces Wild is a fast-paced, hardcore, aerial beat 'em up! Engage in insane aerial martial arts combat against countless opponents! It utilizes a 'Wild Meter' which increases the power of your attacks but also makes enemies more aggressive!