A.V.A - Alliance of Valiant Arms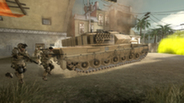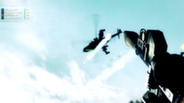 Actie, Gratis spelen - Uitgebracht: 14 jun 2011
AVA is a free-to-play MMOFPS that plunges you into the middle of a world at war. Side with the European Union (E.U) or the Neo-Russian Federation (NRF) and take up arms across vicious urban battlegrounds.
Meer Gratis spelen-video's
Titel:
A.V.A - Alliance of Valiant Arms
Genre:
Actie
,
Gratis spelen
Ontwikkelaar:
RED DUCK Inc.
Uitgever:
Aeria Games
Releasedatum:
14 jun 2011
Talen:
Engels
*
, Frans, Duits, Spaans
*
talen met volledige audio-ondersteuning