Agarest: Generations of War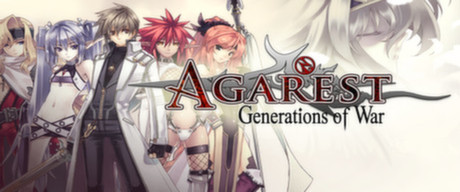 Buy Agarest: Generations of War
The base game includes the following bonus content, all for free!
The Basic Pack
The Offense/Defense Pack
The Additional-Points Pack
The first four Add-On Dungeons
The Recovery Skill Pack
The Flower Pack
The General-Purpose
Items included in this bundle
Agarest: Generations of War
Released Feb 4, 2014
$19.99
$19.99
Price of individual games:
Buy Agarest: Generations of War
The base game includes the following bonus content, all for free!
The Basic Pack
The Offense/Defense Pack
The Additional-Points Pack
The first four Add-On Dungeons
The Recovery Skill Pack
The Flower Pack
The General-Purpose
Package Details
Title: Agarest: Generations of War
Genre: Adventure, RPG, Strategy
Developer: Idea Factory
Publisher: Ghostlight LTD
Release Date: Oct 3, 2013
Languages: English
Listed languages may not be available for all games in the package. View the individual games for more details.