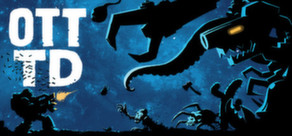 Premiera: 6 Sie
Take command of HEROCORP™ and launch a Preemptive Defence Campaign™ against parallel dimensions in OTTTD, the most outrageous Tower Defence title around.
Premiera: 25 Sie
A challenging RPG platformer adventure all from the imagination and creativity of kids!
Premiera: 27 Sie
Toast Time is a throwback to the golden age of video games where old-school homebrew titles fused arcade action with a distinctly British sense of humour.
Premiera: 22 Sie
You play a young beardless dwarf who dreams about adventures and heroic deeds. Usually dwarves have beards, but for some mystical reasons beard of our hero is not grows. So he decide to make a journey with his friend the bat to solve this problem.