Announcement - Valve
The
Activision Publisher Weekend
continues today with great deals on Activision titles! From now through Monday* pick up titles up to 75% off!
Additionally, play the
Call of Duty: Ghosts
Multiplayer for Free throughout the weekend!
Today's Daily Deal features the Call of Duty franchise** at 50% off!
*All discounts end Monday, March 17th at 10AM Pacific Time.
**Does not include
Call of Duty: Ghosts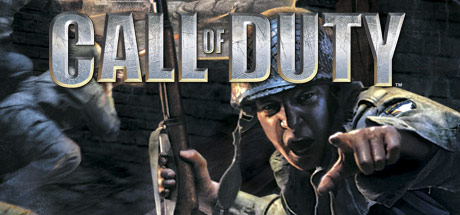 Announcement - Valve
Play
Call of Duty®: Ghosts
for FREE starting now through Sunday at 1PM Pacific Time. You can also pickup
Call of Duty®: Ghosts
at 50% off the regular price!*
If you already have Steam installed,
click here
to install or play Call of Duty®: Ghosts. If you don't have Steam, you can download it
here
.
Outnumbered and outgunned, but not outmatched.
Call of Duty®: Ghosts is an extraordinary step forward for one of the largest entertainment franchises of all-time. This new chapter in the Call of Duty® franchise features a new dynamic where players are on the side of a crippled nation fighting not for freedom, or liberty, but simply to survive.
Fueling this all new Call of Duty experience, the franchise's new next-gen engine delivers stunning levels of immersion and performance, all while maintaining the speed and fluidity of 60 frames-per-second across all platforms.
*Offer ends Monday at 10AM Pacific Time
Announcement - Valve
The
Steam Sale
is here! Take advantage of huge savings on thousands of PC, Mac and Linux titles. Check back often to take advantage of our eight-hour
Flash Sales
.
Today's
Daily Deals
include:
Add games to your
Steam Wishlist
and be notified when a game from your Wishlist goes on sale, or shop for games using the
Steam Mobile App
, available for iOS and Android.
Be sure to check
Steam
every day to see new featured deals.

...
...