Pc-games
Mac-games
Linux-games
Recent uitgebracht
Best verkocht
Binnenkort verwacht
Aanbiedingen
Dit zijn slechts een paar van de games op Steam Greenlight die je steun hard nodig hebben om op Steam te verschijnen.
Weekenddeal
If you already have Steam installed,
click here
to install or play. If you don't have Steam, you can download it
here
Aanbod eindigt maandag om 19:00.
Community-activiteit
(laatste 48 uur)
Log in om te kijken welke spellen je vrienden aan het spelen zijn. Je kunt ook een gratis account aanmaken om je eigen Steam Community op te bouwen!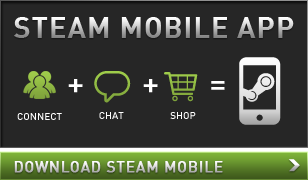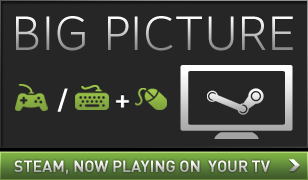 Geschenken op Steam
Op Steam kun je geschenken kopen. Geef bij het afrekenen gewoon aan welke aankoop een geschenk is, typ een leuk berichtje voor je vriend en wij doen de rest voor je.
Veelgestelde vragen
Gratis download van 1,5 MB.
Meer over Steam
Merchandise
De Valve Store
is 24 uur per dag en 7 dagen per week geopend. Hier vind je alle hippe kleding, posters, boeken en hebbedingetjes voor al je favoriete Valve-games.