Downloadable Content for
Demolition Inc.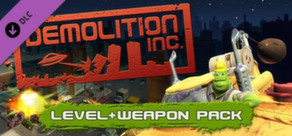 Released Apr 8, 2013
Play the brand new "Back to Work" campaign with 21 new levels. Unleash the chaos with 3 new special destruction tools. Make cars fly, control swarms of cars and start asteroid hails. Unlock 10 new achievements. Do all this with the freshly updated Demolition Inc.