Downloadable Content for
A.R.E.S.: Extinction Agenda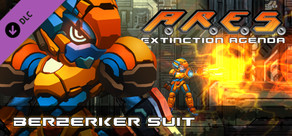 Released Jul 22, 2011
Due to over exposure to the Zytron gasses, A.R.E.S. loses himself to older temptations for power and war. While other suit upgrades involve the incorporation of advanced technological hardware, the Berzerker Suit is a reminder of A.R.E.S. dark mysterious past.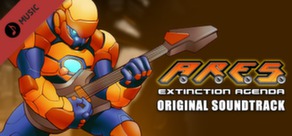 Released Jan 3, 2012
Includes the A.R.E.S: Extinction Agenda Original Soundtrack with music by Christopher Geehan & Daniel Byrne-McCullough of HyperDuck SoundWorks. It is in MP3 format, featuring three bonus tracks not heard in the game. This album boasts adjusted mixes with High Quality renditions of every track on the Original Soundtrack.