Downloadable Content for
The Kings' Crusade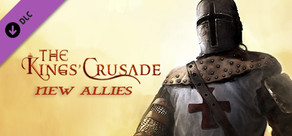 Released Feb 9, 2011
New Allies introduces the following new content for The King's Crusade: New Units Gascon Knights: These French knights bring both fame and infamy to the province of Gascony. They are great swordsmen, but are also boastful and reckless, and share an undying thirst for good wine.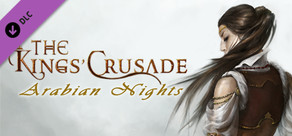 Released Jul 26, 2011
Welcome to the magical world of the Arabian fables. Many secrets lie buried in these sands but now it is time to rise up. Use the relics of the past to wage ware against the infidel King. Explore our hidden valleys, unearth majestic artifacts, meet cunning sorcerers, recruit efreets and call forth legendary heroes to aid you in your battle for the...
Released Aug 30, 2011
Welcome to the Order of the Teutonic Knights, the elite military order of the Crusader army. Bring these elite warriors to battle for the Holy Land, recruit new allies, and follow the Grand Master into the labyrinth of intrigue and power.