Downloadable Content for
Dethroned!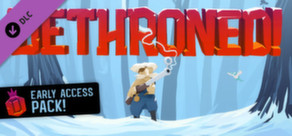 Released Feb 28, 2014
Dethroned! has MOBA elements mixed with RTS and tower defense genres. The player controls a hero character, builds defenses, trains troops and engages the opponent in quick intense matches. Between matches the player acquires and equips new items and builds combinations of them.