Downloadable Content for
Manga Maker Comipo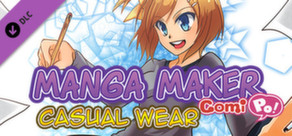 Released Mar 14, 2014
Versatility is what the Casual Wear Set is all about! This pack contains 44 sets of clothing, divided equally between male and female. A large variety of clothing is provided, ranging from skirt fashions to long-sleeve styles to camouflage outfits!
Released Mar 14, 2014
What's more fun than a great day at the beach? Making a fun comic about your seaside adventures! ComiPo! Swimwear collection is filled with bits and pieces you'll need to create the perfect beach scene. A large variety of swimsuits ensures that your manga characters will have the swimsuit look that suits their personality.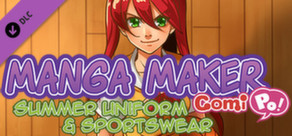 Released Mar 14, 2014
Are your ComiPo! characters ready for some fun in the sun? They certainly will be after you pick up the Summer Uniform & Sportswear Set! Summer Uniform & Sportswear set was created with sunshine in mind. Uniforms with short sleeves and gym clothes are an essential staple in making your manga scenes seem more real.