Downloadable Content for
DARK SOULS™ II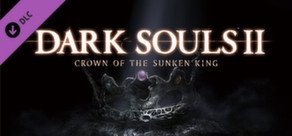 Released Jul 22, 2014
Embark on a journey to reclaim a crown that Drangleic's King Vendrick once owned. This perilous quest will lead you through an entirely different world within the DARK SOULS™ II universe, where stepped pyramids span a vast underground cavern.
Released Aug 25, 2014
"DARK SOULS™ II Crown of the Old Iron King" is the second of 3 large-scale DLC additions to DARK SOULS™ II, and includes all-new stages, maps, boss characters, weapons & armor! In this second DLC, players will find themselves in a world shrouded in ash. Can you find and recover the lost crown?