Downloadable Content for
Dollar Dash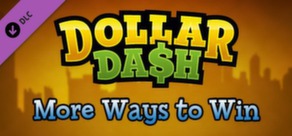 Released May 21, 2013
Now unlock a completely new game mode "Topscorer" with six maps and a mass of new exciting in-game shop content, such as a new victory dance, costumes and in-game icons! The challenge is set, as each player carries a money bag which can hold $1,000.00 dollars.
Released Jun 4, 2013
The Robbers Tool Kit offers a wealth of new crazy weapons and upgrades, accompanied by a number of different shop items that are instantly unlocked for you. To top it off there are 2 new maps per game mode. Find yourself stranded on a Container Ship, not only battling against your fellow robbers, but also fighting against the swaying ship as it...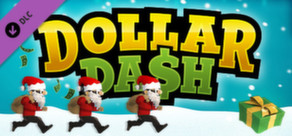 Released Dec 3, 2013
It's Christmas… the season to be jolly. We'll give you maps with snow, presents and holly! Enjoy five Christmas themed maps and a wealth of fun and festive shop items that will get you in the mood for the season. Equip a Santa Beard, Santa Hat, or many more items as you collect presents rather than dollars.