Downloadable Content for
Moon Breakers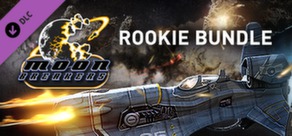 Released May 17, 2012
Hey buddy, what's the matter? No Cred you say? Cast your eyes on this offer, just the thing for a new pilot like your fine self! We'll give you a shiny new G5 Kingfisher -- that's a medium fighter, buddy -- with a keen 50mm cannon to go with its good looks. Plus we'll throw in a x2 Boost so you can start earning from the get go.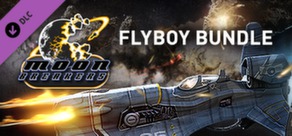 Released May 17, 2012
I see you're looking at the Piranha, she's quite a ship. You've got a bunch of machine guns, tracking missiles and some serious shielding, Mister. No previous owners. You think you're ready for something like her? Sure you are... and to sweeten the deal we'll throw in an x4 Boost.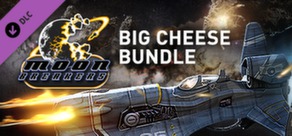 Released May 17, 2012
Want to step into the Big League son? Are you ready to put your toys away? Let me make you an offer you just can't refuse. Four, count 'em, top-class ships for your hangar that will give you the edge on any mission. Taking down a carrier? Grabbing some He-3 or just out to take down some flyboys on the other side?