Downloadable Content for
Impire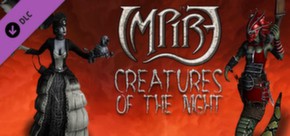 Released Mar 19, 2013
Be warned, Succubus and Warlock! A new deliciously deadly duo enters the dungeon – one whose reflection you cannot see along with one you shouldn't ogle except in a mirror. The Vampire may seem like an easy target, but a word of advice: don't snuggle with her undead poodle! And the Medusa has returned to Ardania with a vengeance.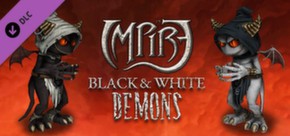 Released Mar 19, 2013
Colors are for babies, babes and florists! Real demons go for the extremes!!! Let the darkness within "shine" through with Baal's demonic black exterior. Or make it lavishly clear how much you hate the sun by draping your imp in a pale white hue. Either way you can't go wrong – black and white are always in style!