Downloadable Content for
Quantum Conundrum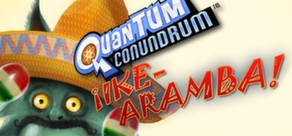 Released Aug 28, 2012
Just when you thought you were done with rescue duty, it's up to you to save Ike! In this all-new adventure, rescue Ike and leap seemingly endless chasms as you travel through an all-new wing of Quadwrangle Manor. More puzzling challenges await, so download this puzzle pack today!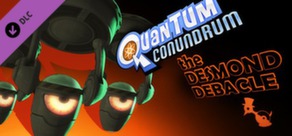 Released Jul 31, 2012
Power up your Inter-Dimensional Shift Device and get ready for a brand new adventure in an unexplored wing of Quadwrangle Manor. Experience Desmond, the drinking bird, as you've never seen him before in even more brain twisting and complex puzzles! The Desmond Debacle provides hours of inter-dimensional puzzle solving. Download it today!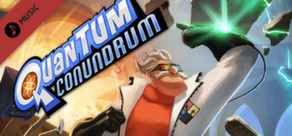 Released Aug 28, 2012
The Quantum Conundrum Soundtrack includes 13 tracks: A Clockwork Fluffy Desmond's Theme Do Bots Dream of Electric Sheep Flip A Switch – Instrumental Flip A Switch He Ain't My Brother In Search of Bigfoot It's Our Density Safe and Sound Science Groove Spring is in the Air Unexpected Results Unsafety Dance Songs will be placed in your Quantum Conundr