Downloadable Content for
Bunch of Heroes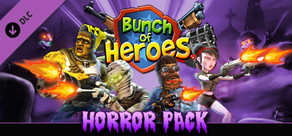 Released Oct 27, 2011
This Halloween the Bunch of Heroes bring back the terror. Meet our heroes like you've never seen them before, and fight fire with fire as the bunch battle the zombie hordes as classic monsters. Play as Agent Blood, Jaredstein, El Camaradog or Captain Smithsonian and become humanity's most horrifying line of defense.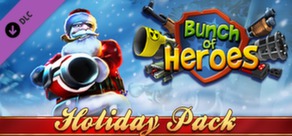 Released Dec 19, 2011
These holidays the zombies and aliens of Bunch of Heroes have been naughty, and Santa has a very special present for them: HOT LEAD. Enter Santa, the jolly man from the north with his special Jollygun. Santa joins Agent Liu, Jared Joe, El Camarada and Captain Smith fighting for Earth's survival against the alien invaders and their zombie army.