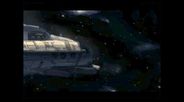 Entdecken Sie eine Welt, in der das Leben leicht ist, Identitäten können ge- & verkauft werden & ein Abenteuer zur Erlösung kann das Schicksal der gesamten Galaxie beeinflussen.
Veröffentlichung: 26. Okt. 2011
Alle 2 Trailer ansehen
10. September
As the subject title says, Gemini Rue now has trading cards, badges, and emoticons that you can collect and trade. Enjoy!

-Dave & Janet
9 Kommentare
Weiterlesen
Über das Spiel
Azriel Odin, Ex-Attentäter, erreicht den vom Regen getränkten Planeten Barracus. Als alles furchtbar schief geht, kann er nur Hilfe von den Kriminellen erwarten, für die er zuvor gearbeitet hat.
In der Zwischenzeit erwacht am anderen Ende der Galaxis in einem Krankenhaus ein Mann names Delta-Six, ohne jegliche Erinnerung an seine Vergangenheit. Ohne zu wissen wohin er sich wenden soll oder wem er vertrauen kann, schwört er zu fliehen, bevor er seine komplette Identität verliert.
Das Schicksal bringt die beiden zusammen. Sie werden eine Welt entdecken, in der das Leben billig ist. Eine Welt in der Identitäten käuflich sind und wo das Streben nach Erlösung das Schicksal einer ganzen Galaxie verändert kann.
Hauptmerkmale:
Über 60 handgezeichnete Hintergründe

Eine dunkle 'Film Noir' Atmosphäre

Steuern Sie beide Charaktere: Azriel und Delta-Six

Ein innovatives Ermittlungs-System

Ein packendes Sci-Fi-Mysterium

Audiokommentare
Systemvoraussetzungen (PC)
Betriebssystem: Windows 2000, XP oder Vista

Prozessor: Pentium oder höher

Speicher: 64 MB RAM

Festplatte: 700 MB

Grafikkarte: All DirectX kompatible Grafikkarte

DirectX®: 5.0 oder besser

Sound: All DirectX kompatible Soundkarte
Hilfreiche Kundenreviews