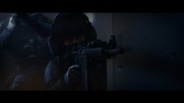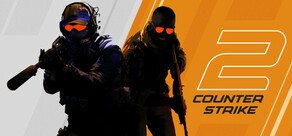 Counter-Strike: Global Offensive (CS: GO) prohlubuje herní mechanismy týmových akčních her, tedy žánru, jehož průkopníkem byl před 12 lety první díl této hry. CS: GO obsahuje nové mapy, postavy, zbraně a přináší vylepšené verze původního obsahu z předešlých CS her (de_dust apod.).
Datum vydání: 21. srp. 2012
Sledovat všechny 8 upoutávky
Koupit Counter-Strike: Global Offensive
Balíčky obsahující tuto hru
Koupit Counter-Strike Complete
Obsahuje následující položky (celkem 4): Counter-Strike, Counter-Strike: Condition Zero, Counter-Strike: Source, Counter-Strike: Global Offensive
Koupit Valve Complete Pack
Obsahuje následující položky (celkem 24): Counter-Strike, Team Fortress Classic, Day of Defeat, Deathmatch Classic, Half-Life: Opposing Force, Ricochet, Half-Life, Counter-Strike: Condition Zero, Half-Life: Blue Shift, Half-Life 2, Counter-Strike: Source, Half-Life: Source, Day of Defeat: Source, Half-Life 2: Deathmatch, Half-Life 2: Lost Coast, Half-Life 2: Episode One, Half-Life Deathmatch: Source, Left 4 Dead, Half-Life 2: Episode Two, Team Fortress 2, Portal, Left 4 Dead 2, Portal 2, Counter-Strike: Global Offensive
29. srpna
The CS:GO workshop community constantly amazes us with weapon finishes and stickers of increasingly high quality. We have currently shipped over 70 weapon submissions made by the community and all together, CS:GO weapon finish creators have earned over $3 million, with each finish earning over $40,000 on average.

Since shipping the first community case, we've gathered and responded to a variety of contributor questions. Common questions include "how do I get my submission in a case?", and "what can I do better to get my work noticed?". These are useful questions to answer for all contributors, so we've outlined our answers in the form of contributor tips below:

Tips for Contributors

Submit only high quality designs that were made by you. The entirety of the submission must be your creation; no clip art. It must be original content and if the work is the result of collaboration then every contributor must be listed in the contributor revenue share. The designs that you submit must be of high quality in execution. Showing your process is a great way to stand out and demonstrate the quality and originality of your work.


For weapon finishes, consider making finishes for weapons that have few high quality submissions. Some weapons don't have a lot of high quality finishes submitted for them (Duel Berettas and Negev for example). Making high quality original finishes for those weapons is great way to stand out and increase you chances of making it into a case. Keep in mind each item in a case gets an equal share of the revenue.


Vary the techniques, themes and finish types, and try to experiment with new ones. When putting together cases and capsules we look for items that vary in technique and theme. Technique is the type of artwork that is used. Graphic patterns and hand painted designs are examples of different techniques. Example for themes would be finishes that look Sci-fi or Military. If you are making finishes for a particular weapon you may want to make one with a technique or theme that is under-represented, or hasn't been attempted yet. Certain types of finishes are also underrepresented in the workshop. In particular finishes that allow for flexibility in the way a pattern is applied to a weapon. These offer players a chance to get a unique version of a weapon finish.


Don't fixate on bold designs. Cases and capsules also contain designs that vary in saturation and contrast. Currently on the workshop we see many high contrast highly saturated designs. These designs can be identified from a distance but equally important are designs that are subtle enough to only be noticed when held, as different players have different preferences when it comes to broadcasting their weapon finish choice. Try making designs that vary in saturation and contrast. Sometimes making a subtle design is actually harder than a bold one.


Don't forget about popularity. Getting your finish upvoted and noticed is a great way to demonstrate desirability and collect feedback that will help you iterate on it. One of the factors we use to gauge community interest is the popularity of a submission.
Hopefully this information is helpful when you are making decisions on what to work on. We look forward to seeing even more amazing work from the CS:GO Community.
180 komentářů
Zjistit více
11. června
Recently we received a DMCA takedown notice regarding copyright infringement with respect to the the M4A4 | Howl, and a community sticker, Howling Dawn, claiming that the artwork was not originally created by the stated contributors. This matter is extremely serious, and we have taken appropriate action to resolve it.

When we launched the CS:GO Items Workshop, our goal was to provide artists with a space to share their creative ideas. By design, the Items Workshop has very low friction for artists to submit their work – new contributions do not require Valve review or approval. To ensure that these contributions represent original content, we require that all Workshop contributors sign a legal agreement confirming that their contributions are original. We also enable the community to monitor Workshop submissions and identify copies and plagiarism via the report flag.

All contributors share joint responsibility for the originality of their Workshop submission, and therefore share joint liability for claims of copyright infringement. That is, if two or more artists collaborate on a submission and the submission contains intellectual property that isn't their own, all artists involved in the submission will share in the consequences.

For the items in question, the following steps have been taken:

Both contributors have received Steam Community bans. They receive no proceeds from either item, and both items have been removed from the game.

For owners of the M4A4 | Howl and Howling Dawn sticker, those items have been replaced by an alternative designed by the CS:GO team. These items will never be produced again, and have been assigned the 'Contraband' rarity.

All other in-game items that involve at least one of the contributors in their revenue share have been discontinued.

The Huntsman Case and Community Sticker Capsule have been revised to replace the copied and discontinued items.

Moving forward, we will no longer work with the contributors and we will not ship any existing Workshop submission that credits their involvement.
The cost for everyone involved in the resolution of this issue has been significant, including our players and community members. It takes considerable time and effort for the CS:GO team to resolve copyright infringement disputes, but fortunately copying is rare – the CS:GO community has submitted tens of thousands of unique entries to the Workshop, and we have shipped dozens of your designs without a problem.
To ensure that we don't have issues in the future, we need your help. Please only contribute original work. If you see any items that appear to violate the Workshop copyright policy, please direct the copyright owner to tell us via Valve's
DMCA takedown
page. Together we can keep the Workshop a safe place for artists and their hard work.
920 komentářů
Zjistit více
Operation Breakout



Purchase an All Access Pass to get these new features:

Participation in Operation Missions

45 new weapon finishes drop as mission rewards

Competitive stat tracking

Leaderboad ranking with your friends

Exclusive acccess to the new Operation weapon case
O hře
Counter-Strike: Global Offensive (CS: GO) prohlubuje herní mechanismy týmových akčních her, tedy žánru, jehož průkopníkem byl před 12 lety první díl této hry.

CS: GO obsahuje nové mapy, postavy, zbraně a přináší vylepšené verze původního obsahu z předešlých CS her (de_dust apod.). A navíc CS: GO představí nové herní módy, vyhledávání zápasů, herní žebříčky a další.

"Counter-Strike překvapil scénu herního průmyslu, když se tento mód stal nejvíce hranou akční PC hrou na světě prakticky ihned po vydání v srpnu 1999," řekl Doug Lombardi ze společnosti Valve. "Za uplynulých 12 let byla jednou z nejhranějších her na světě, hvězdou herních turnajů a prodalo se jí více než 25 miliónů kusů na celém světě. CS: GO slibuje rozšíření oceňované hratelnosti na PC ale také na konzolích nové generace a na Mac."
Systémové požadavky (PC)
Operační systém: Windows® 7/Vista/XP

Procesor: Intel® Core™ 2 Duo E6600 nebo AMD Phenom™ X3 8750 procesor nebo lepší

Paměť: 1 GB XP / 2 GB Vista

Pevný disk: alespoň 7.6 GB volného místa

Grafická karta: grafická karta s 256 MB nebo více, kompatibilní s DirectX a s podporou Pixel Shaderu 3.0
Systémové požadavky (MAC)
Operační systém: MacOS X 10.6.6 nebo novější

Procesor: Intel Core Duo Procesor (2 GHz nebo lepší)

Paměť: 2 GB RAM

Pevný disk: alespoň 7.6 GB volného místa

Grafická karta: ATI Radeon HD 2400 nebo lepší / NVidia 8600M nebo lepší
Užitečné recenze od zákazníků