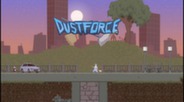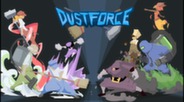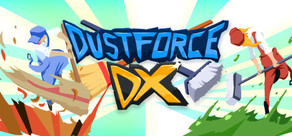 Egy fürge gondnokot irányítva szabadítsd meg a világot a portól és szeméttől.
Megjelenés dátuma: 17 Jan 2012
Mind a(z) 2 előzetes megnézése
This item does not have support for your local language. Please review the supported language list before purchasing
Ezt a játékot tartalmazó csomagok
Dustforce Soundtrack Bundle vásárlása
2 elemet tartalmaz: Dustforce, Dustforce Soundtrack
Letölthető tartalom a játékhoz
A játékról:
Tisztítsd meg a világot stílusosan! Egy akrobatikus gondnok szerepében te vagy az alkalmas fegyver a por és a rendetlenség ellen. A falakról és a plafonról elrugaszkodva manőverezz át ügyesen veszélyes környezeteken. Takaríts ki minden pályát fürgén és alaposan, hogy e 2D-s söprögetős platformjáték mesterévé válj!
Fő jellemzők:
Több mint 50 különböző nehézségű pálya, az elegáns felfedező pályáktól a gyakorlott játékosoknak való kihívásokig.

Versengj az online ranglistán, és nézd meg azonnal a játékosok legjobb próbálkozásait.

Játssz barátaid ellen helyi többjátékos meccseken.

Járj be egy csomó gyönyörű környezetet eredeti zenei anyagot hallgatva.
PC-s rendszerkövetelmények
Operációs rendszer: Windows XP, Vista, 7

Processzor: Core 2 Duo 2.0 GHz vagy egyenértékű

Memória: 1 GB

Merevlemez-terület: 400 MB szabad hely

Videokártya: Különálló videokártya Shader Model 2.0 támogatással

DirectX®: 9.0c
Mac-es rendszerkövetelmények
OS: OS X version Leopard 10.5.8, Snow Leopard 10.6.3, or later.

Processor: Core 2 Duo 2.0 GHz or equivalent

Memory: 1GB

Hard Disk Space: 400MB Free Space

Video Card: 256MB RAM with Shader Model 2.0 support

OpenGL: Version 2.1
Hasznos vásárlói értékelések