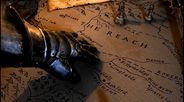 Mergulhe nas batalhas e intrigas entre as Fações que criaram o Reino de Westeros e concentre-se na Iron Throne por muito que custe.
Data de lançamento: 29 Set, 2011
Ver todos os 2 trailers
Comprar A Game of Thrones - Genesis
Pacotes que incluem este jogo
Comprar Game of Thrones Bundle
Inclui 2 itens: A Game of Thrones - Genesis, Game of Thrones
Acerca do Jogo
What King will you be?
Conqueror, Usurper or Diplomat?
"A Game of Thrones - Genesis"
immerses you into the heart of the battles and intrigues between the Houses that shaped the Kingdom of Westeros. From Nymeria's arrival in the Kingdom of Dorne to the awakening of the "Others" beyond the Wall, you'll live the origins of A Game of Thrones saga through more than 1000 years of history, by taking part in Westeros' founding events and largest battles.
In this great strategy game, victory does not necessarily result from brute force. You can choose to use a military approach and besiege your opponents, strangle them in an economical war, or even use dirty tricks and diplomacy to politically crush them. Treachery and deception are everywhere and can be more efficient than the most powerful army. So watch your back and show no mercy if you want to keep sat on the Iron Throne.
Key Features:
The video game adaptation of the fantasy saga "A Song of Ice and Fire" by George RR Martin.

A deep and exciting gameplay combining strategy, diplomacy and politics.

Discover the origins of the universe of the Iron Throne through the Story mode, and participate in major conflicts that have shaped Westeros.

Compete against up to 7 other players in multiplayer. Form alliances, break them, show subtle tactics and crush your opponents!
Requisitos do Sistema
SO: WINDOWS XP SP2/VISTA SP1/WINDOWS 7

Processador: AMD/INTEL DUAL-CORE A 2.2 GHZ

Memória: 1024 MB (XP) / 2048 MB (VISTA/7)

Gráfica: 100% COMPATÍVEL COM DIRECTX 9, COM SHADERS 3.0 E QUE POSSUA 256 MB DE VRAM. ATI RADEON X1600 XT/INTEL HD/NVIDIA GEFORCE 6600 GT OU MAIOR

DirectX®: 9

Disco Rígido: 10 GB DE ESPAÇO LIVRE

Som: COMPATÍVEL COM DIRECTX 9

Internet: CONEXÃO À INTERNET NECESSÁRIA PARA JOGO ONLINE E ATIVAÇÃO DO JOGO
©2011 CYANIDE S.A. and Focus Home Interactive. Published by Focus Home Interactive under license from Cyanide S.A.. Based on the bestselling fantasy book series "A Song of Ice and Fire" © George R. R. Martin. Used under licence. A Game of Thrones © George R. R. Martin. Cyanide S.A and its logo are trademarks or registered trademarks of Cyanide S.A. Focus, Focus Home Interactive and their respective logos are trademarks or registered trademarks of Focus Home Interactive. All rights reserved. All other names, trademarks and logos are property of their respective owners.
Análises úteis de clientes
Título:
A Game of Thrones - Genesis
Género:
Estratégia
Programador:
Cyanide Studios
Editora:
Focus Home Interactive
,
1C-SoftClub
Data de lançamento:
29 Set, 2011
Idiomas:
| | Interface | Vozes | Legendas |
| --- | --- | --- | --- |
| Inglês | | | |
| Francês | | | |
| Alemão | | | |
| Italiano | | | |
| Espanhol | | | |
DRM de terceiros:
Tages Solidshield
5 - limite de máquinas que podem ser ativadas