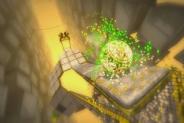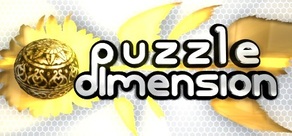 Find solutions to 100 unique puzzles and experience the satisfaction of "Aha" moments!
Data di rilascio: 21 giu 2010
Guarda video HD
Recensioni
9/10 – Eurogamer "Could Doctor Entertainment have come up with the Trials of puzzle gaming? Buy it now, rewire your ailing brain and find out!"

5/5 – Game Vortex "Puzzle Dimension really is a fun experience"

4/5 – Gamezebo "Puzzle Dimension is the kind of addictive encounter that sends your brain into overdrive"
Informazioni sul gioco
Facile da imparare
Le regole di gravitazione e di movimento si apprendono facilmente. Lo scopo di "raccogliere tutti i girasoli prima di saltare per il portale" è semplice – dopo qualche minuto ti muoverai in strutture 3D e risolverai rompicapo mai visti prima.
Assuefacente
Trova le soluzioni dei puzzles e vivrai quei momenti di soddisfazione da farti esclamare "Aha!". Con 100 puzzles unici avrai sempre un assortimento da cui scegliere ed ore di gioco che ti attendono.
Grafica di Alta Qualità
Il tuo progredire nel gioco determinerà i momenti audiovisivi – le grafiche retrò esplodono in una fontana di pixel per svelare l'Alta Definizione. Persino la musica risponde ai tuoi progressi fondendo musica di qualità cristallina a quella in 8 bit dei videogiochi d'epoca.
Caratteristiche Principali:
100 puzzles unici e intricati

I classici elementi divertenti dei puzzles: blocchi di ghiaccio e di fuoco. Teleportatori, bottoni, punte che escono dal suolo ed altro.
Gli avvenimenti audiovisivi si adattano alla situazione! I tuoi spostamenti e il tuo progresso influenzano la grafica e la musica mentre giochi.

Gareggia con gli altri giocatori nelle graduatorie on-line e nel raggiungimento degli obiettivi.
Requisiti di sistema (PC)
OS: Windows® 7/Vista/XP SP3

Processor: 1.7 GHz Processor

Memory: 1 GB

Graphics: DirectX® 9.0c (Shader Model 3) compatible graphics card

DirectX®: DirectX® 9.0c

Hard Drive: 500 MB

Sound: Any supported by the OS

Requisiti di sistema (MAC)
OS: OS X version 10.6

Processor: Intel 1.7GHz Processor

Memory: 1 GB

Graphics: OpenGL 2.0 (Shader Model 3) compatible graphics card

Hard Drive: 500 MB

Sound: Any supported by the OS

Recensioni utili dai clienti