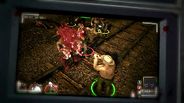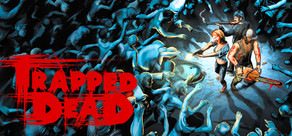 Sinä ja kolme kaveriasi taistelevat selviytymisestä zombi-maailmanlopussa, jota ovat innoittaneet 80-luvun kauhuleffat!
Julkaisupäivä: 15 Heinäkuu 2011
Katso HD-video
Osta Trapped Dead 4-Pack
Sisältää 4 kopiota pelistä - lähetä ylimääräiset kopiot kavereillesi.
Tietoja pelistä
Trapped Dead
is a tactical real time strategy game in the tradition of classics such as "Commandos" and "Desperados". You and your friends control your characters in a 3rd person isometric view through a mature Zombie survival scenario inspired by the successful horror films of the early '80s. A co-op mode for up to 4 players is included as well.
The story takes place in the early 80s in a small town names Hedge Hill near Kansas City, Missouri. The sowing of a new genetically modified type of corn caused the existence of a new virus which mutated through the natural food chain. A dog bite of an infected animal caused a local outbreak of the virus which rapidly infected the inhabitants of the idyllic provincial town. Mike and Gerald, two college boys, are thrown into the middle of a terrifying horror scenario. Having pulled over to a gas station near Hedge Hill during what was meant to be an enjoyable road trip, they are unaware of the virus which has already reached the gas station and its staff…
Key Features:
Terrifying, cinematic game atmosphere

Tactical gameplay with numerous shock and surprise elements

Highly detailed locations such as mall, jail, scrap yard & many more

6 playable different characters

Thrilling online and offline multiplayer co-op mode

Interactive and dynamic game environment including various traps

Manifold weapons, gadgets and other items

Järjestelmävaatimukset
Käyttöjärjestelmä: Windows® XP/Vista/7

Prosessori: 2.0Ghz:n prosessori

Muisti: 1Gt

Kiintolevytilaa: 2Gt

Näytönohjain: Shader Model 3.0:aa tukeva näytönohjain (integroituja piirisarjoja ei tueta)

DirectX®: 9.0c

Ääni: Äänikortti DirectX 9.0c -tuella
2011 © Meridian4. All rights reserved. Trapped Dead is a trademark of Headup Games. All rights reserved. All other trademarks and copyrights are the properties of their respective owners.
Hyödylliset arvostelut