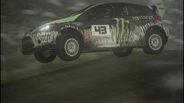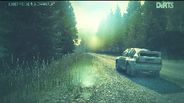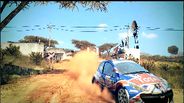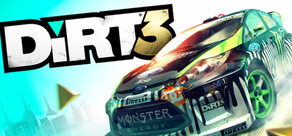 Get ready for DiRT 3! Race through the snow, rain and dirt and experience dramatic night races with the most amount of rally content in the series yet.
發售日: 2011年5月23日
2014年4月3日
Greetings DiRT 3 Steam players,

Just wanted to let you know the new look Codemasters Forums are now live.

If you happened to be a member in the past you should be able to login using the same Codemasters Account details you used on the old forum and you'll find the login/register button in the top right of your screen (These will be the same as the details you use to login to RaceNet). Your username should be automatically pulled in but if you don't have a Codemasters/RaceNet account don't worry, setting one up is free and just takes a few moments.

That's pretty much all you need to know to get you up and running, if you are having any problems at all just let me know either on here or Twitter.

Once you are logged in click your username at the top of the screen to visit your profile, from here you'll be able to upload your avatar which will be used across the whole of the forum. Over on the right of this page you'll find the edit profile button where you'll be able to add details like your website, Twitter username, Steam ID, PSN ID or Gamertag.

While you are on the edit profile page be sure to have a good look at all the settings and the notification page, we have pop up and email options for almost everything that happens on the forum so and you can customise pretty much everything to suit your taste.

So take a look around, let me know what you think, it would be great to get some of you guys on the new boards but don't worry I'll be dropping by Steam daily still and I have been reading the GFWL and the New Game Suggestions posts even if I have been a little quiet of late :)
27 則回應
繼續閱讀
2014年1月30日
Greetings all,

I'm Lee your friendly neighborhood community manager, I will admit to being a total lurker here on the Steam forums and I wanted to thank everybody who regularly helps out the other users with their problems. I figured it's time I was a little more active on here though and I wanted to clear up some of your frequently asked questions.

Whats The Deal With Games For Windows Live?
We are working on removing Games For Windows Live from DiRT 3 and when the work is finished we'll be pushing an update via Steam and you will all be upgraded free of charge. I'm going to be honest with you, I don't know when that work will be complete but I will let you know as soon as I do.

I Have a Boxed Copy of DiRT 3 - What about me?
The current plan is to allow anybody who has a boxed copy of DiRT 3 to redeem their CD key via Steam which will add DiRT 3 to your Steam library - there is a chance the process of how you get your copy might change and we're working with Valve to make sure it's as painless as possible.

Why Can't I Download The DLC?
Because the GFWL market place is currently shut down unfortunately you can't purchase or download the DLC for DiRT 3, we will be making the DLC available on Steam when the Steamworks version of the game is available.

WTF! My Game Won't Start
Some users do have trouble starting the game, this seems to be an install/GFWL issue. Try downloading and installing the GFWL client manually and it should work fine Link

How Can I Contact You?
You can obviously contact me here on the Steam Forums or on Twitter I'm not going to be much use for technical questions in 140 characters so if you are having problems with the game it would be best to contact custserv@codemasters.com, let them know as much as you can about the problem and your rig set up and they will do their best to help. If you want to keep up with what the DiRT team are currently up to then you can follow DiRT on Twitter and Facebook and the CodiesBlog

I'm pretty sure that's the major questions that come up answered, I'll keep this first post updated with any others that crop up
224 則回應
繼續閱讀
關於此遊戲
Get ready for DiRT 3! Race through the snow, rain and dirt and experience dramatic night races with the most amount of rally content in the series yet.
Express yourself in the stunning new Gymkhana mode, inspired by Ken Block's incredible freestyle driving event, and upload your best runs direct to YouTube! Compete in iconic rally cars representing 50 years of the sport, from the classic Audi Quattro to the 2011 Ford Fiesta WRC, and take on all game modes in split-screen and competitive online multiplayer. Competing as a professional rally star you'll enjoy intense racing across three continents – from the forests of Michigan to the infamous roads of Finland and the national parks of Kenya.
Powered by Codemasters' award-winning EGO Engine, DiRT 3 features Flashback to rewind time and genre-leading damage. DiRT 3 is the ultimate off-road racer
系統需求
Minimum


OS: Microsoft Windows XP, Vista or Windows 7

Processor: AMD Athlon™ 64 X2 2.8GHz, Intel Pentium® D 2.8Ghz

Memory: 2GB

Hard Disk Space: 15GB

Video Card: AMD Radeon™ HD 2000 256MB, NVIDIA® GeForce® 8000 Series 256MB

DirectX®: DirectX® 9

Sound: DirectX® compatible soundcard

Recommended Specifications: Enhanced for DirectX 11


OS: Windows Vista® or Windows® 7

Processor:AMD Phenom™ II or Intel® Core™ i7

Memory: 3GB

Hard Disk Space: 15GB

Video Card: AMD Radeon™ HD 6000 Series

DirectX®: DirectX® 11

Sound: DirectX® compatible soundcard

© 2010 The Codemasters Software Company Limited ("Codemasters"). All rights reserved. "Codemasters"®, "EGO"®, the Codemasters logo and "DiRT"® are registered trademarks owned by Codemasters. "DiRT 3"™ is a trademark of Codemasters. All other copyrights or trademarks are the property of their respective owners and are being used under license. Developed and published by Codemasters.
具參考價值的客戶評論