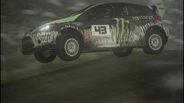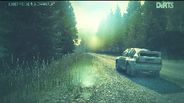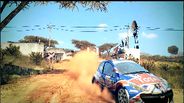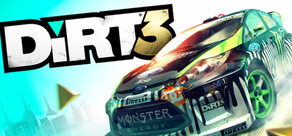 Get ready for DiRT 3! Race through the snow, rain and dirt and experience dramatic night races with the most amount of rally content in the series yet.
Udgivelsesdato: 23. maj 2011
3. april
Greetings DiRT 3 Steam players,

Just wanted to let you know the new look Codemasters Forums are now live.

If you happened to be a member in the past you should be able to login using the same Codemasters Account details you used on the old forum and you'll find the login/register button in the top right of your screen (These will be the same as the details you use to login to RaceNet). Your username should be automatically pulled in but if you don't have a Codemasters/RaceNet account don't worry, setting one up is free and just takes a few moments.

That's pretty much all you need to know to get you up and running, if you are having any problems at all just let me know either on here or Twitter.

Once you are logged in click your username at the top of the screen to visit your profile, from here you'll be able to upload your avatar which will be used across the whole of the forum. Over on the right of this page you'll find the edit profile button where you'll be able to add details like your website, Twitter username, Steam ID, PSN ID or Gamertag.

While you are on the edit profile page be sure to have a good look at all the settings and the notification page, we have pop up and email options for almost everything that happens on the forum so and you can customise pretty much everything to suit your taste.

So take a look around, let me know what you think, it would be great to get some of you guys on the new boards but don't worry I'll be dropping by Steam daily still and I have been reading the GFWL and the New Game Suggestions posts even if I have been a little quiet of late :)
53 kommentarer
Læs mere
Om spillet
Gør dig klar til DiRT 3! Ræs gennem sneen, regnen og jorden og oplev dramatiske natteræs med den hidtil største mængde af rally-indhold i serien.
Udtryk dig selv i den fantastiske nye Gymkhana-spiltilstand, inspireret af Ken Blocks utrolige freestyle-køre-events, og upload dine bedste løb direkte til YouTube! Konkurrer i ikoniske rallybiler, der repræsenterer 50 år af sporten, fra den klassiske Audi Quattro til 2011 Ford Fiesta WRC, og oplev alle spiltilstande i delt-skærm og konkurrencedygtig online multiplayer. Konkurrerende som en professionel rallystjerne vil du nyde intens racing over tre kontinenter – fra skovene i Michigan til de berygtede veje i Finland og nationalparkerne i Kenya.
Drevet af Codemasters' prisvindende EGO Engine, har DiRT 3 "flashback" til at spole tilbage i tiden og forhindre genre-ledende skader. DiRT 3 er den ultimative offroad-racer
Systemkrav
Minimum


OS: Microsoft Windows XP, Vista or Windows 7

Processor: AMD Athlon™ 64 X2 2.8GHz, Intel Pentium® D 2.8Ghz

Memory: 2GB

Hard Disk Space: 15GB

Video Card: AMD Radeon™ HD 2000 256MB, NVIDIA® GeForce® 8000 Series 256MB

DirectX®: DirectX® 9

Sound: DirectX® compatible soundcard

Recommended Specifications: Enhanced for DirectX 11


OS: Windows Vista® or Windows® 7

Processor:AMD Phenom™ II or Intel® Core™ i7

Memory: 3GB

Hard Disk Space: 15GB

Video Card: AMD Radeon™ HD 6000 Series

DirectX®: DirectX® 11

Sound: DirectX® compatible soundcard

© 2010 The Codemasters Software Company Limited ("Codemasters"). All rights reserved. "Codemasters"®, "EGO"®, the Codemasters logo and "DiRT"® are registered trademarks owned by Codemasters. "DiRT 3"™ is a trademark of Codemasters. All other copyrights or trademarks are the property of their respective owners and are being used under license. Developed and published by Codemasters.
Helpful customer reviews