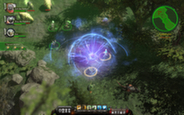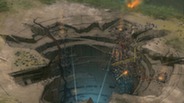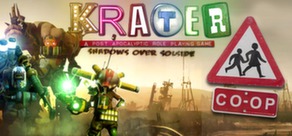 Innehåller nu en ny co-op för två personer! Co-op-expansionen erbjuder timmar av specialdesignade grottor och bossar för co-op online.
Utgivningsdatum: 12 jun, 2012
Titta på alla 3 trailers
Paket som innehåller detta spel
Köp Krater - Collector's Edition
Innehåller 3 saker: Krater, Krater - Soundtrack, Krater - Dr. Cerebro Pack
Nedladdningsbart innehåll för detta spelet
10 september
Dear residents of Solside,

Today we've released localization in Hungarian and Spanish, provided to us by two amazing community contributors.


Krater 1.1.09 Release notes
New Content
- Added Hungarian Translation*
- Added Spanish Translation**
*Courtesy of Zsolt Brechler
**Courtesy of Fernando Rodríguez Álvarez
20 kommentarer
Läs mer
Om spelet
Krater: Co-Op är den senaste kostnadsfria expansionen till det realtidsgruppbaserade-dungeon crawling-äventyret Krater. Spelet kombinerar strid i högt tempo, taktisk grupphantering, tillverkning och uppdrag, allt från ett klassiskt RTS-perspektiv.
Även om spelets kampanj kan spelas offline, så lägger Co-Op-expansionen till möjligheten att ta sig an timmar av särskilt utformade online-Co-op-banor och bossar. Mycket annat har också fått små ändringar/förbättringar, allt från spelbalans till en bättre föremålsgenerering till ombyggd HUD och jämnare grafisk prestanda.
Spelet tar med dig långt in i framtiden till ett postapokalyptiskt Sverige. Det som en gång var hem till IKEA, Vikingar och Minecraft befolkas idag av primitiva invånare, sökandes i den lummigt övervuxna världen efter teknologiska reliker.
Vid kanten av en nedslagsplats, känd som Kratern, tävlar tre faktioner om kontroll över ingången till världen därunder. I en ändlös serie av grottor och tunnlar, fyllda med uråldriga skatter och faror, sträcker sig Undersidan ner i djupet av den fallna svenska civilisationen. Du anländer till Krater med din grupp frilansare för att ta del av guldrushen där folk återvänder rika eller inte återvänder alls.
Innehåll:
Co-op-äventyr - Leta föremål tillsammans genom timmar av särskilt utformade co-op-uppdrag. Besegra svåra co-op-bossar tillsammans och ta med dina erövringar tillbaks till huvudkampanjen.

Obegränsat utforskande - Oavsett hur djupt du tar dig finns det alltid mer att utforska i Kraters öppna värld. Fullproppad med med slumpgenererade banor och händelser, mer än 60 handgjorda unika platser och över 200 uppdrag. Platserna omfattar allt från mindre bosättningar till stora stadsområden som Solside City, ett myllrande regionscentrum där du kan hitta massor av olika slags NPC:er och tjänster.

Prestationer - Ta över 40 prestationer online eller offline.

Unikt Beständiga Karaktärer - Se på när ditt lag av udda personligheter utvecklas då de går upp i nivå och får nya förmågor, men...

Ta ansvar för konsekvenserna - Dina karaktärer måste klara av farorna på Krater - annars riskerar de att få permanenta skador eller kanske till och med att dö!

Tillverka Allt! - Från prylar, vapen och utrustning till dina egna karaktärers egenskaper och krafter, allt går att tillverka i Kraters omfattande craftingsystem

Unik grafisk stil - Krater använder sig mycket väl av Bitsquid-motorn, som har utmärkta Direct X11-funktioner och ljuseffekter, för att bygga ett unikt universum fullt av of soldränkta byar och imponerande omgivningar, färgglada effekter och komplexa karaktärer.

Ingen obligatorisk uppkoppling till onlinetjänst - För dem som hellre undviker online-spel och inloggningsskärmar, leverarar Krater en fullständig enspelarkampanj i ett offline-läge.
Systemkrav (PC)
Minimum:


OS:Windows Vista / Windows 7

Processor:Dual Core 2.4GHz processor

Memory:2 GB RAM

Graphics:Shader 4.0 compatible card (minimum: Nvidia GeForce 8xxx, AMD Radeon 2xxx)

DirectX®: DirectX11 drivers (the game support DX10 hardware)

Hard Drive: 13 GB HD space

NOTICE: : Krater requires DirectX 10, a DirectX 10 compatible video card, and Windows Vista or Windows 7. There is no support for Windows XP or DirectX 9.
Recommended:


OS: Windows 7 (64 bit)

Processor: Quad-core Intel or AMD CPU

Memory: 4GB

Hard Disk Space: 13GB

Video Card: DirectX 11 compatible Nvidia or AMD ATI card, ATI Radeon HD6870 or higher, Nvidia GeForce GTX 460 or higher. Graphics card memory: 1 GB

DirectX®: DirectX11 drivers (the game support DX10 hardware)

Sound: DirectX compatible sound card
Systemkrav (MAC)
OS: OS X 10.7.5 (Lion), 10.8.2 (Mountain Lion)

Processor: Intel Core 2 Duo 2.2 GHz

Memory: 4 GB RAM

Graphics: NVIDIA GeForce 8800, ATI Radeon HD 2600

Hard Drive: 13 GB
©Fatshark AB. 2012 ALL RIGHTS RESERVED.
Hjälpsamma kundrecensioner
Titel:
Krater
Genre:
Action
,
Äventyr
,
Indie
,
RPG (rollspel)
,
Strategi
Utvecklare:
Fatshark
Utgivare:
Fatshark
Utgivningsdatum:
12 jun, 2012
Språk:
| | Gränssnitt | Fullt ljud | Undertexter |
| --- | --- | --- | --- |
| Engelska | | | |
| Tyska | | | |
| Portugisiska | | | |
| Brasiliansk Portugisiska | | | |
| Ryska | | | |
| Polska | | | |
Se alla 6 språk som stöds