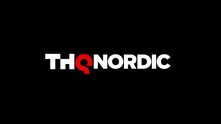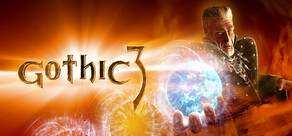 名も無き英雄が伝説となる! 激動の世界ミルタナ: 北の暗黒の地からオークが侵攻し、ローバー王は最後の臣下の部隊と共に、人間のかつての拠点であったヴェンガルドを守っています。混沌による支配: 反抗勢力は抵抗を示し、南のハシシンは公然とオークに協力しています。 コリニスの名も無き英雄が、本土へ向かう途上だという噂が、希望と不安を呼んでいます。彼はどちらの側につくのでしょうか? 誰が彼の怒りを買い、誰が好意を得るのでしょうか? ただひとつ確かなこと: 彼の行動がミルタナの行く末を変えてゆくでしょう... 解放か駆逐か - Gothicの世界の運命はあなたの手中にあります! さまざまな解決方法を経て、あなただけのゲームを体験しましょう。
リリース日: 2006年10月13日
高画質版を見る
ゲームについて
名も無き英雄が伝説となる!
激動の世界ミルタナ: 北の暗黒の地からオークが侵攻し、ローバー王は最後の臣下の部隊と共に、人間のかつての拠点であったヴェンガルドを守っています。混沌による支配: 反抗勢力は抵抗を示し、南のハシシンは公然とオークに協力しています。
コリニスの名も無き英雄が、本土へ向かう途上だという噂が、希望と不安を呼んでいます。彼はどちらの側につくのでしょうか? 誰が彼の怒りを買い、誰が好意を得るのでしょうか? ただひとつ確かなこと: 彼の行動がミルタナの行く末を変えてゆくでしょう...
解放か駆逐か - Gothicの世界の運命はあなたの手中にあります! さまざまな解決方法を経て、あなただけのゲームを体験しましょう。
ダイナミックな、アクション満載の戦闘システム: 素早い攻撃、必殺の近接回転攻撃、遠距離からの射撃の中から選択してください。
鮮やかで本格的な希代のファンタジー世界に浸ってください- ミルタナはあなたを待っています!
特別にデザインされた簡単な戦闘システム
主たる目的をクリアしてください - プレイヤーの選択によって方向づけられる物語の展開
巨大で自由に散策できる世界 - 実質的に境界はありません
フル音声で対話する数百人の個性的なキャラクターのための、先進的な人間行動AI
プレイヤーが選択可能な無数のサイドクエスト
50を越える怪物と動物、そして数十の人型の敵
50種類を越える強力な魔法と、100種を越える武器
ユニークなクラス - 自由なキャラクター育成
システム要件
Supported OS: Windows XP/2000/XP 64-Bit/Vista
Processor: Intel Pentium 4 or AMD CPU 2 GHz or equivalent
Memory: 1024 MB Ram or higher
Graphics: 3D graphics card with 128 MB Ram and Shader 1.4
Sound: DirectX 8.1 compatible
Hard Drive: 4.6 GB
© 2007 by Pluto13 GmbH, Essen, Germany. Published by JoWooD Productions Software AG, 8940 Liezen, Austria. Uses Bink Video Technology. Copyright © 1997-2006 by RAD Game Tools, Inc. Used under license.
Uses SpeedTreeRT. Copyright © 2006 Interactive Data Visualization, Inc. All Rights Reserved. Used under license. Uses FMOD Sound System. Copyright © 1994-2006 by Firelight Technologies, Pty, Ltd. Used under license.

参考になったカスタマーレビュー