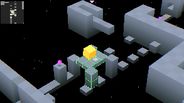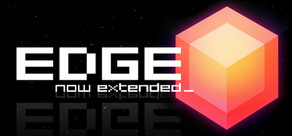 EDGE, zdobywająca wiele nagród gra platformowa w stylu retro, otrzymała rozszerzenie! Teraz z ponad 40 nowymi poziomami, dodatkową muzyką oraz całkowicie nowymi wyścigami z cieszącą się złą sławą Mroczną Kostką!
Data wydania: 11 Sie, 2011
Obejrzyj wszystkie zapowiedzi (2)
Pakiety zawierające tę grę
Kup Two Tribes Classics Pack
Zestaw 3 produktów: Toki Tori, RUSH, EDGE
Kup Two Tribes Pack
Zestaw 4 produktów: Toki Tori, RUSH, EDGE, Toki Tori 2+
29 lipca
Six months after the Two Tribes reboot, we're SUPER happy to announce our new 2D shooter / platformer RIVE!

Thanks for all the support everyone, the game's coming to Steam of course!

Check out the trailer: https://www.youtube.com/watch?v=lDRvMMpDwtk

More details here: http://twotribes.com/message/rive/

As always, do let us know what you think!

Collin
Komentarzy: 8
Więcej
Recenzje
"EDGE's fascinating romp through block-filled worlds is one well worth indulging in."
8 – Gamepro
"EDGE is a great pick-up-and-play title."
8– Destructoid
"Even after it's over, you may find yourself with the urge to EDGE everything, just to pass the time."
8 – Feed the Gamer
Informacje o grze
EDGE, the award winning retro-styled platform game has been extended!
Download the free EDGE Extended DLC containing over 40 brand new levels, additional music and all-new races against the notorious Dark Cube!
In EDGE players take direct control of the cube and roll their way around the game's dozens of levels. Search for all the prisms, find the shortcuts to improve your times and compete through the Steam leaderboards!
Key Features:
Retro styled platformer

Classic 8-bit inspired soundtrack

over 100 levels (original, bonus and extended levels)

Free 'EDGE extended' DLC Now Available!

Steam leaderboards

40+ Achievements

For Mac & PC (uses SteamPlay)
Wymagania systemowe (PC)
Minimum:


OS:Windows XP

Processor: Intel Pentium 4 / AMD Athlon XP 1.5 Ghz or higher

Memory: 512 MB RAM

Graphics: DirectX 9 compatible, 64MB VRAM

DirectX®: dx90c

Hard Drive: 250 MB HD space

Recommended:


Memory:1 GB RAM

DirectX®:dx90c

Wymagania systemowe (MAC)
Minimum:


OS:OS X 10.5 (Leopard)

Processor: Intel

Memory: 512 MB RAM

Hard Drive: 150 MB HD space
Wymagania systemowe (Linux)
Processor: Intel Pentium 4 / AMD Athlon XP 1.5 Ghz or higher
Memory: 1 GB RAM
Graphics: Hardware accelerated graphics card with 64 MB VRAM and working OpenGL 2.1 drivers(*).
Hard Drive: 150 MB HD space
Controller: Gamepad support (uses: SDL2)

*NOTE: Attempts have been made to allow the game to run on OpenGL 1.4
or 1.5, so long as the following extensions are available:
- ATI_separate_stencil
- ARB_vertex_buffer_object
- ARB_shading_language_100
- ARB_shader_objects
- ARB_vertex_shader
- ARB_fragment_shader
© 2011 - 2013 Two Tribes Publishing B.V. All Rights Reserved.
Pomocne recenzje klientów