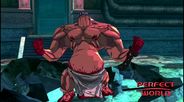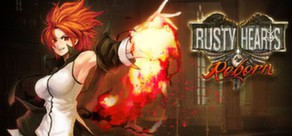 The Requiem Update includes new skills for each character, 4 Story dungeons, a new Hub world, and all new "Bone Weapons"!
Data de lançamento: 20/set/2011
Assistir a todos os 3 trailers
Análises
"The gameplay is simple, but addictive."
- 85/100 Ten Ton Hammer
"It's a great game that is a lot of fun to play."
- 90/100 GamePro
"...a solid and enjoyable combat system, make Rusty Hearts truly fun to play."
- 4/5 MMOHut
Reborn Update Now Available!
The Reborn Update includes:

Level Cap Increase:

Challenge yourself as you climb to the highest Rusty Hearts level ever! Level 50 is now within reach and fully available in the latest content update. Continue the fight as you progress through the rich Rusty Hearts story and complete new quests and objectives.


New Dungeons in the Camp District:


Aquarium- Navigate the labyrinth of aquatic tunnels that link to the most dangerous amphibious boss Bramunez has ever seen! Face off against the deadly Conjugo as she pulls you under with her squirmy tentacles and pounds you on the back of her enormous beast.


Altar Entrance- Evade spinning turrets that spew fire, poison, ice and more as you make your ultimate trip to the Dire Knight. This boss is one of the most menacing enemies in all dungeons as his merciless attacks start as he leaps on you with his unwieldy sword and strikes you down. If you haven't already been finished off, the Dire knight rains fiery arrows upon you as a final blow.


Veranda- You won't have time to enjoy the view in this dungeon as hordes of dungeons will be attacking you from all sides. In one of the most difficult dungeons yet, Veranda will strike you as even more difficult when you encounter Sparkle, the boss. Fused with electricity and magic, Sparkle charges you with lightning from the sky and a current aura. His ultimate attack is achieved as he multiplies himself, surrounds you and pummels you with electricity.


King's Grave- The dimly lit halls of the King's Grave is a dangerous place filled with mobs of minions and creeps all wanting a piece of you. Through the maze of torch-lit graves lies the tomb of the king. The contents of the tomb may not be as peaceful as you would hope. The Demon King's slumber in the grave has been interrupted by your attacks. Be prepared to deal with a two handed beat-down as the Demon King strikes and spawns minions from the underworld. It's been said that the closer to death he comes, the powerful he gets…


Catacombs- Race through the underground dungeons of castle Vlad as you face off against mutant dogs, zombies and more! Jump from portal to portal in hopes of seeking the powerful henchmen, Tan and Koon. This one-two punch duo doesn't like disturbances on their watch and they'll use everything in their arsenal to stop you.

New Weapons:

Unlock dozens of new weapons for each character class with weapons ranging from level 46-50 are now readily available. Your strikes will be stronger than ever as you level your character and obtain new and exciting weapons.


Skill Upgrades:

Enhance your focus with higher level upgrades to existing skills and even new skills to destroy your foes.


Increased Drops:

For a limited time we've increased drops on colorful gem boxes and made Alchemist Jars available with in-game gold! Stock up on these amazing items without paying a cent! Be sure to socket your weapons and increase its rank now, because increased drops may end soon!



New Costumes:

Jump in to the Aquarium dungeon while decked out in your amphibious scuba gear! Each character has a unique costume that's form fitting, yet flexible enough for taking a dip or hand to hand combat. You can catch these costumes, and more, in the Rusty Hearts Cash Shop today!
The latest content update is now available, so get it today! Join thousands of other players in one of the fastest Hack and slash action brawlers. Level up gear and weapons to raid dungeons using epic combos and skills to defeat creeps in the hyper stylized anime world of Bramunez. Play Rusty Hearts today!
Sobre o jogo
Rusty Hearts é um jogo multijogador online com combates em ritmo acelerado e altamente estilizados, combinado com uma experiência de exploração de masmorras solo ou em equipe. Neste mundo gótico de vampiros, semi-vampiros e humanos, os jogadores poderão usar ataques combinados devastadores, participar de uma grande variedade de batalhas épicas contra monstros, coletar itens valiosos e se tornar um herói único.
Principais Características:
Batalhas Épicas em Masmorras - Enfrente uma grande variedade de masmorras e chefões com múltiplos níveis de dificuldade.

Gráficos Estilizados - Personagens com estilo de desenhos animados, lindos planos de fundo e sequências cinemáticas que fluem perfeitamente.

Estilo "Beat Em Up" evoluído - Combates com movimentos rápidos e ataques combinados rápidos e furiosos que determinam sua sobrevivência.

Jogador vs. Jogador (PvP) - Vários modos PvP que satisfazem todos os gostos, incluindo o modo Arena, Sobrevivência Solo ou em Equipe, Jogo "Tag" em equipe e mais.

Compatível com 3D – Suporte completo à tecnologia de 3D Estereoscópico.

Encontre Heróis Únicos - Angela – uma bruxa atrevida, especialista em magia elemental. Tude – um passado misterioso, monstruoso, e um claro gosto por armas brancas de curto alcance. Frantz – um semi-vampiro com armas brancas de médio alcance e magia negra. E mais para vir...

Suporte para Controles - Otimizado para funcionar com qualquer controle de PC.
Requisitos de sistema
OS: Windows® XP, Windows Vista, or Windows 7

Processor: Intel® Pentium® 4 at 1GHz, (Mid to High Range Dual-Core 2.5GHz CPU or better recommended.)

Memory: 1GB of RAM (2GB or more recommended for XP, 3GB or more for Windows Vista and Windows 7)

Hard Disk Space: 5GB of Hard Drive Space or more (14GB or more preferred)

Video Card: nVidia GeForce FX5200 ATI Radeon9550

DirectX®: 9.0c

Sound: DirectX 9.0c compatible sound chip or onboard audio capability with the latest sound drivers

Additional: Broadband Internet Connection Required

Rusty Hearts, Copyright © Perfect World Entertainment, Inc. All rights reserved.
Análises úteis de usuários