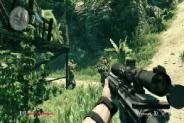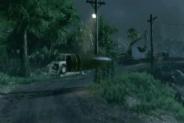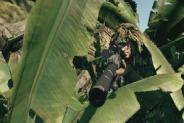 Ghost Warrior vagy, elit mesterlövész egy magasan képzett speciális egységben, akinek nyomkövetői, célfelderítői és megfigyelői ügyessége, valamint lövési pontossága akciók sikerét dönti el.
Megjelenés dátuma: 24 Jún 2010
Mind a(z) 4 előzetes megnézése
Ezt a játékot tartalmazó csomagok
Sniper Ghost Warrior Gold Edition vásárlása
The Gold Edition includes the Map Pack and Second Strike DLC.
Sniper: Ghost Warrior Trilogy vásárlása
6 elemet tartalmaz: Sniper: Ghost Warrior, Sniper: Ghost Warrior - Map Pack, Sniper: Ghost Warrior - Second Strike, Sniper: Ghost Warrior 2, Sniper Ghost Warrior 2: Digital Extras, Sniper Art of Victory
Letölthető tartalom a játékhoz
Értékelések
"…rendkívül kielégítő, főleg az olyan játékosok számára, akik szeretnek mesterlövészként játszani első személyű lövöldözős játékokban."
–IGN.com Editorial
"Játékmenet tekintetében a lopakodás jelentős részét teszi ki a Sniper nyújtotta kihívásnak. Mivel számos küldetés az Amazonas dzsungelében zajlik, gyakran találni bőséges aljnövényzetet a rejtőzéshez."
– Gamespot.com
"Két okot is el tudok képzelni, miért lehet vonzó a Sniper-rel játszani: az egyik a cél eltalálása fölött érzett elégedettség, mikor a chase cam-en látod a tökéletes találatot, a másik pedig a sorban osztogatott fejlövések egyszerű öröme."
– ShackNews.com Editorial
"Az a nagyszerű a Sniper: Ghost Warrior-ban, hogy a látómező eszelősen széles, így aztán még ha több száz lábra is vagy az ellenségtől, simán észre tudnak venni egy kerítésrésen át, vagy egy völgy másik oldalából. Fura kis eleme ez a játéknak, amit én nagyon lenyűgözőnek találtam, olyasvalaminek, ami különösképp életszerű."
– Destructoid.com
A játékról:
Mikor megdöntik Isla Trueno demokratikus kormányát, agresszív és ellenséges katonai irányítás kerül hatalomra. Magasan képzett különleges egységet indítanak útnak, hogy segítsenek a felkelőknek olyan feladatok végrehajtásában, melyekkel csak egy mesterlövész tud megbirkózni. Az intenzív mesterlövész-küldetések mellett a játékos különféle támadóműveletekben is részt vesz, melyeken fegyverkezelési jártassága hatalmas segítség lesz a túlerővel szemben álló felkelőknek. A Sniper: Ghost Warrior olyan újszerű kihívások elé kívánja állítani a játékost, melyektől a játék egyszerre nehéz és szórakoztató.
A City Interactive elkötelezett következő generációs játékstúdiója által fejlesztett Sniper: Ghost Warrior lenyűgöző látványú és technológiájú játékélményt kínál, és olyan valósághű ballisztikai rendszerrel rendelkezik, mely méri a lövedék-röppályát, röppályaesést, és olyan környezeti viszonyokat mint a szél, köd és eső. Az egy- és többjátékos pályák széles választékában a játékosok különféle kihívást jelentő terepekkel találkoznak. A játékos egy Ghost Warrior, egy elit mesterlövész szerepét ölti magára egy magasan képzett különleges egységben, kinek különleges képzettségén a lopakodás, célfelismerés, megfigyelés és céllövészet terén a küldetés sikere múlik. A fedett küldetések arra kényszerítik a játékost, hogy észrevétlenül cselekedjen, miközben fejlövésenként kísérli meg kiiktatni az ellenséges katonákat.
Fő jellemzők:
A videojátékban valaha megtapasztalt legvalószerűbb mesterlövész-élmény, egészen a pontos lövés érdekében irányított lélegzésig bezárólag.

Élvezd a teljesen valósághű ballisztikai rendszert, ami figyelembe veszi a lövedékröppályát, beleértve a röppálya-esést és olyan környezeti tényezőket mint a szél, köd és eső.

Hajts végre tökéletes fejlövést, és nézd végig Bullet Cam módban, ahogy lövedéked tökéletes pontossággal találja el az ellenséget.

Négyféle mesterlövész-puska: AS50, MSG90, SR25 és SVD Dragunov.

Különféle küldetéstípusok a mesterlövész-kiiktatástól kezdve a valós idejű taktikai támadáson át a telepített géppuskás harcig.

Játék két különböző karakterrel: lövész és célbemérő.
Rendszerkövetelmények
Minimum:


Operációs rendszer: Windows® XP (SP3) / Vista™ (SP1) / 7

Processzor: Intel Pentium 4 3,2 GHz, Intel Pentium D 2,66 GHz, AMD Athlon 64 3500+

Memória: 1 GB XP / 2 GB Vista és 7

Grafika: DX10.0 vagy DX9.0c kompatibilis 256 MB RAM, Shader Model 3.0

Videokártyák: GeForce ( 6800/7600-7950/8600-8800/9600-9800/GTX 260-280 ) vagy Radeon (X1650-1950/ HD2400-2900 / 3650

DirectX®: DirectX&reg 9.0c

Merevlemez: 6.5 GB

Hang: DirectX® 9.0c kompatibilis
(c) 2011 City Interactive S.A., all rights reserved. Published by City Interactive S.A. Sniper: Ghost Warrior is a trademark of City Interactive S.A. This product contains the CHROME ENGINE 4.0 Technology licensed by Techland Sp. z o.o. All Rights reserved. All other copyrights and trademarks are the property of their respective owners.
Hasznos vásárlói értékelések