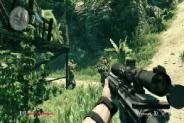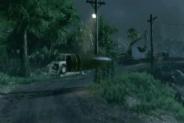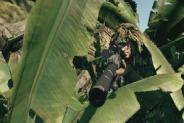 Tel un Guerrier Fantôme, un tireur d'élite dans une unité ops spéciale fortement formée, votre savoir-faire unique de poursuite, la détection cible, La surveillance et l'exactitude de vos tirs détermineront le succès des missions.
Date de parution: 24 jun 2010
Regarder les 4 vidéos
Packages qui comprennent ce jeu
Acheter Sniper Ghost Warrior Gold Edition
La Gold Edition inclut le pack de cartes et le contenu additionnel Second Strike.
Acheter Sniper: Ghost Warrior Trilogy
Inclut les 6 articles suivants : Sniper: Ghost Warrior, Sniper: Ghost Warrior - Map Pack, Sniper: Ghost Warrior - Second Strike, Sniper: Ghost Warrior 2, Sniper Ghost Warrior 2: Digital Extras, Sniper Art of Victory
Contenu téléchargeable disponible pour ce jeu
Articles
"…extrêmement satisfaisant, spécialement pour les joueurs qui apprécient le tir à la première personne."
–IGN.com Editorial
"En termes de jeu, la furtivité est une part importante dans Sniper's challenge. De nombreuses missions se déroulent dans la jungle amazonienne où il est particulièrement facile de se dissimuler."
– Gamespot.com
"Deux façons d'apprécier Sniper : la première est de faire du bon travail avec la caméra embarquée dans la balle, la seconde est de faire une suite sans fin de headshots."
– ShackNews.com Editorial
"Ce qu'il y a de super avec Sniper: Ghost Warrior c'est le cone de vision du jeu qui est immense. Même si vous êtes à des centaines de mètres de l'ennemi, ils seront capables de vous apercevoir à travers une barrière ou un canyon. Ce sont de petites attention qui font de ce jeu une expérience réaliste impressionante."
– Destructoid.com
À propos du jeu
Après le renversement du gouvernement démocratique d'Isla Trueno, une junte militaire prend le pouvoir. Un commando spécial est expédié pour venir en aide aux rebelles. Une mission que seuls des tireurs d'élite peuvent remplir. En plus des missions conventionnelles, les joueurs vont aussi participer à des assauts décisifs. Sniper: Ghost Warrior va relever un challenge : être divertissant tout en étant destiné aux experts.
Développé par City Interactive, Sniper: Ghost Warrior vous apporte une expérience visuelle impressionnante ainsi qu'un réalisme balistique de premier plan : trajectoire affectée par la gravité et les éléments météorologique tels que le vent, le brouillard ou la pluie. Les joueurs vont évoluer dans de nombreux décors en solo comme en mode multijoueur. Vous êtes un Ghost Warrior, un tireur d'élite surentraîné maître dans l'art de la filature, de la détection de cible, de la surveillance et dans le tir de précision. La nature des opérations va vous conduire à supprimer des ennemis.
Comprend :
Le jeu de tir à distance hyper-réaliste. Un système de gestion de votre respiration améliore la précision de vos tirs
Un système balistique ultra-réaliste tient compte de la trajectoire des balles et des effets météorologiques comme le vent, le brouillard et la pluie
Lorsque vous réussissez un tir en pleine tête parfait, vous pouvez regarder la balle frapper l'ennemi avec une précision redoutable grâce au mode Bullet Cam (caméra sur la balle)
4 types de fusils de précision : AS50, MSG90, SR25 et SVD Dragunov
Une variété de missions comprenant à la fois des duels de snipers, des assauts tactiques en temps réel et des combats à la mitrailleuse fixe
Jouez en tant que tireur ou reconnaisseur.
Configuration requise
Minimum :


Interface : Windows&reg XP (SP3) / Vista&trade (SP1) / 7

Processeur : Pentium 4 3.2 GHz/ AMD Athlon 64 3500+

Mémoire : 1Go pour XP / 2Go pour Vista et 7

Graphismes : GeForce ( 6800/7600-7950/8600-8800/9600-9800/GTX 260-280 ) ou Radeon (X1650-1950/ HD2400-2900 / 3650)

DirectX® : DirectX&reg 9.0c

Disque dur : 6,5 Go d'espace disque

Son : Compatible avec DirectX&reg 9.0c
(c) 2011 City Interactive S.A., all rights reserved. Published by City Interactive S.A. Sniper: Ghost Warrior is a trademark of City Interactive S.A. This product contains the CHROME ENGINE 4.0 Technology licensed by Techland Sp. z o.o. All Rights reserved. All other copyrights and trademarks are the property of their respective owners.
Évaluations intéressantes des utilisateurs