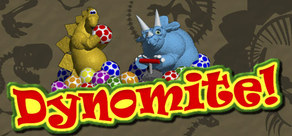 Release Date: Aug 30, 2006
Packages that include this game
Buy PopCap Complete Pack
Includes 34 items: Zuma Deluxe, Bejeweled 2 Deluxe, Chuzzle Deluxe, Insaniquarium Deluxe, AstroPop Deluxe, Bejeweled Deluxe, Big Money! Deluxe, Bookworm Deluxe, Dynomite Deluxe, Feeding Frenzy 2 Deluxe, Hammer Heads Deluxe, Heavy Weapon Deluxe, Iggle Pop Deluxe, Pizza Frenzy Deluxe, Rocket Mania Deluxe, Typer Shark! Deluxe, Talismania Deluxe, Bookworm Adventures Deluxe, Peggle Deluxe, Venice Deluxe, Mystery P.I.™ - The Lottery Ticket, Amazing Adventures The Lost Tomb™, Mystery P.I.™ - The Vegas Heist, Peggle™ Nights, Bejeweled Twist, Mystery P.I.™ - The New York Fortune, The Wizard's Pen™, Plants vs. Zombies GOTY Edition, Amazing Adventures Around the World, Escape Rosecliff Island, Mystery P.I. - Lost in Los Angeles, Bookworm™ Adventures Volume 2, Zuma's Revenge!, Bejeweled® 3
System Requirements
Minimum Requirements: Windows 98/ME/2000/XP, 128 MB RAM, 500MHz or faster, DirectX: 7.0
Helpful customer reviews
8 of 9 people (89%) found this review helpful
1,676 products in account
43 reviews
1.7 hrs on record
A very good casual game similar to Frozen bubble or Bubble bobble classic games. Has plenty of modes to keep you occupied for hours.

I'd recommend this if you like puzzle games. Can also be played for free from PopCap's site so if you want you can check it out there aswell.
2 of 3 people (67%) found this review helpful
55 products in account
17 reviews
0.2 hrs on record
Good game, but definitely not worth 10 bucks when you look at it today. Consider buying the Popcap Comlete Pack instead.
Title:
Dynomite Deluxe
Developer:
PopCap Games, Inc.
Publisher:
PopCap Games, Inc.
Release Date:
Aug 30, 2006
Languages:
| | Interface | Full audio | Subtitles |
| --- | --- | --- | --- |
| English | | | |