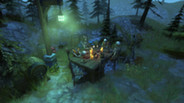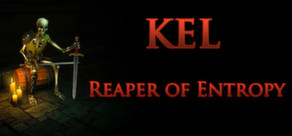 Remember all those RPGs in which you start in a village and you have to prove your worth by clearing the local crypt of undead skeletons? What if you woke up as one of those skeletons instead of the wannabe hero?
Release Date: Aug 18, 2014
Watch HD video
Early Access Game
Get instant access and start playing; get involved with this game as it develops.
Note: This Early Access game may or may not change significantly over the course of development. If you are not excited to play this game in its current state, then you may want to wait until the game progresses further in development. Learn more
What the developers have to say:
Why Early Access?
"KEL was originally released in February 2014, but we've only added it to Steam in June 2014 and got Greenlit in two weeks. The increased interest in the game, as well as the feedback we've received from numerous amazing players, made us decide to improve the game some more before releasing it on Steam. Which is why we're doing an Early Access, to make sure we're on the right track with the changes we're implementing in the game."
How long will this game be in Early Access?
"We plan to keep the game in Early Access for about a month, but that depends on what kind of feedback we receive."
How is the full version planned to differ from the Early Access version?
"The full version will be fully polished and hopefully contain less bugs."
What is the current state of the Early Access version?
"Since what we're releasing on Early Access is only an enhanced version of the original game, which was finished in February 2014, everything is pretty much in place and awaiting player feedback."
Will the game be priced differently during and after Early Access?
"The base price for the game will probably be a little higher after release."
How are you planning on involving the Community in your development process?
"We're hoping that the players will validate our ideas for KEL and / or tell us what extra features they'd like." Read more
August 28
We'd like to thank everyone for their feedback and bug reports.

For those of you who have experienced Steam achievements not unlocking, please update the game, then simply start a new game to have those achievements unlock retroactively.

If you're having trouble launching the game, please check this thread http://steamcommunity.com/app/317950/discussions/0/35222218645822958/

We've also fixed dialogue texts being cut off and increased the character walking speed.

Last but not least, we'd like to thank everyone who has wished well to John, the team-mate with the crash. He's feeling better now and today happens to be his birthday. He has asked me to hand out KEL keys as a sort of birthday treat, so the first three comments to this post get a free key!
10 comments
Read more
About the Game
Tired of playing the part of a wannabe hero in RPGs? Bored of helping villagers get rid of the local undead? Why not play as one of those undead for a change?

KEL Reaper of Entropy gives you the chance to control (or at least try to) Kel the Skeleton and choose whether to terrorize or please the villagers. Or both for that matter. The game features unconventional gameplay, heinous methods of gaining victory and a non-existent variety of ways to customize your character. Plus an overdose of twisted humour as a bonus.

Features

* A beautiful 3D fantasy world with delicious poisonous berries to pick up
* A stubborn, crooked protagonist to deal with
* Multiple ways to obliterate your enemies (poison, intrigues, stupid accidents, you name it)
* Unexpected twists and turns to your actions
* An ancient relic (Game Manual) to learn from
* An interview with one of the most beloved characters in the history of games
* DRM free because we love you

In KEL Reaper of Entropy you witness how Kel the Skeleton, the fabled RPG character, rises once more from the dead near a peaceful village in the woods. Together with him you set out to explore said woods and the village, picking up whatever you find useful along the way. Once you meet the villagers, the fun can truly begin! You'll have numerous ways of messing things up, from manipulating villagers to kill each other to using Kel's special skill of cursing to damage their brain.
Or, of course, you could play nice and please everyone in the village, though Kel might object to that.

There are all sorts of unexpected little secrets to discover, 15 amusing achievements to complete and enough twisted humor to go round.
System Requirements
Minimum:


OS: Windows XP SP2 or better

Processor: 2.0+ GHz processor

Memory: 2 GB RAM

Graphics: SM3-compatible video card, 256 MB VRAM

DirectX: Version 9.0c

Hard Drive: 650 MB available space
Helpful customer reviews
Title:
KEL Reaper of Entropy
Genre:
Adventure
,
Indie
,
Early Access
Developer:
Tavern Games
Publisher:
Tavern Games
Release Date:
Aug 18, 2014
Languages:
| | Interface | Full audio | Subtitles |
| --- | --- | --- | --- |
| English | | | |