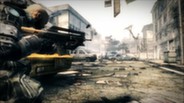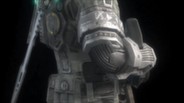 Join the chaos in Dizzel, an action shooter with cover mechanics and intense gunplay & melee action. Perform gruesome executions on downed enemies, play unique game modes (featuring robots & ninjas!), and collect & unlock lots of weapons, armor, characters, & more!
Release Date: Aug 19, 2014
Watch all 2 trailers
Early Access Game
Get instant access and start playing; get involved with this game as it develops.
Note: This Early Access game may or may not change significantly over the course of development. If you are not excited to play this game in its current state, then you may want to wait until the game progresses further in development. Learn more
What the developers have to say:
Why Early Access?
"We've got the core of Dizzel - fast-paced firefights - in place, and we want everyone who is interested in our game to play it as soon as possible. With that being said, there's still a lot of content - new guns, maps, play modes, characters, etc. - that are in development. In addition, there's a lot of balancing that will require feedback from the community for guidance. Finally, since Dizzel is an online-focused title, we want to make sure that everything works 100% before announcing the game as released (if Blizzard & EA regularly have issues with game launches, who are we to say we can do better?)."
How long will this game be in Early Access?
"We're hoping for sometime between "not long enough" and "way too long". Basically, we'll release once the game feels complete & polished, and there's no outstanding technical issues or major bugs. Of course, we'll keep adding to the game after it's released, so maybe "complete" isn't the best word - maybe we should go with "when there's more than enough stuff to do & collect.""
How is the full version planned to differ from the Early Access version?
"The full version of Dizzel will have a more complete assortment of content - more maps, play modes, guns, characters, etc. - and will be better balanced for competitive play."
What is the current state of the Early Access version?
"The core gameplay is in place, with a couple of game modes enabled, including team deathmatch & predator (AKA killer robots). There are several characters to choose from, and a variety of guns already available for use. Also, the game seems to work for most people."
Will the game be priced differently during and after Early Access?
"Dizzel is a free-to-play title with optional micro-transactions. We're not planning for any account wipes during Early Access or at full release, so there's no need to worry about items disappearing or anything like that. We plan to reward those players who choose to support us during Early Access - stay tuned for details!"
How are you planning on involving the Community in your development process?
"There are three main areas we're focusing on for community involvement. We'll be using community feedback to guide our balancing efforts, so we can ensure that a variety of playstyles & weapons are feasible for competitive & casual play. In addition, we'll be soliciting feedback about different developmental objectives (like new maps, play modes, weapons, etc.) so that we can prioritize whatever players want most. Lastly, we're hoping to identify & fix any bugs/errors that pop up during Early Access with the community's help." Read more
September 17
Hey Mercs,

***Servers are back up now.***

So a few of you guys know that we have been working on setting up an EU Server, well we have some good news for you.

The Dizzel Servers will be coming down for scheduled maintenance at 7 PM PT / 10 PM ET on September 17, 2014. We will be adding a unique server for our EU users, more weapons + skins, new login event and fixes to reported bugs. Please continue to check back on our website or follow our status updates on Facebook and Twitter.

Here's a cool video that [GM]Furiouz made that you can enjoy during our maintenance.

https://www.youtube.com/watch?v=TRHua-UJdNY


***Hover over text below to view today's patch notes:

----------------------------------------

Patch note (v1012)

1. EUROPE SERVER & RESTRUCTURE

- Added a EU Server (Europe)
- Consolidated US Servers into one (North America)

2. NEW CHARACTER

- Vedette

3. NEW WEAPONS & SKINS

- HK416
- FN TPS
- AN-94 DG-WD
- MP5 TU-DS
- M4S90 TG-URB
- AN-94 Skulls
- MP5 YLW Tiger
- M4S90 BL-Decay

4. MAP MODIFICATIONS

- HIGHRISE: Fixed an issue where some users would get stuck in some areas of the map

5. SUPPLY CRATE

- Introduced a new Supply Crate which will be distributed to all users who login between 09/17~10/01
- Supply Crate includes: Grenade Package (15D) & Combat Axe MK.II (Perm)

6. OTHER FIXES & IMPROVEMENTS

- Various localization fixes
- Revised some of the room names randomly generated
- Fixed a crash issue occurred when adding an offline player
- Fixed price point for M99 Grenade 15D vs 30D

----------------------------------------

Thanks,
[GM]Muziq & The Dizzel Team
3 comments
Read more
September 10


What's up guys, [GM]Furiouz here with an event update.

Great news, we've extended the Gear Up Event until September 17th. All those who play will receive a +50% Supply Boost at the end of every match.

To those who have yet to login since August 28th, you will have the opportunity to receive a REINFORCEMENT BOX which contains useful supply items that will aid you in the battlefield. You only get one but don't worry, it's enough to keep you well equipped!

We're always looking for event feedback, as well as suggestions. So make sure to stop by our forums, comment on our Facebook page, or even tweet us on Twitter. The more feedback/suggestions you continue to provide will help us in hosting more fun and exciting events!

Well that's it from me. If you see me in game, make sure to say hi and feel free to put a cap in my dome - if you can that is... I won't make it easy ;)

Cheers,
[GM]Furiouz


3 comments
Read more
About the Game
Join the chaos in Dizzel, a free-to-play action shooter with cover mechanics and intense gunplay & melee action. Perform gruesome executions on downed enemies, play unique game modes (featuring robots & ninjas!), and collect & unlock lots of weapons, armor, characters, & more!
Dizzel is free-to-play, never pay-to-win! Let your skills decide the match, and may the best team of mercenaries win!
Key Features
Fatalities: Simply shooting your enemies to death is for newbs. Pull off brutal & stylish executions to finish off your enemies before their teammates can revive them.

Take Cover: Pop in and out from cover with guns blazing like you are in an old-school John Woo movie, or unleash a barrage of bullets at your enemies from the safety of being behind cover. Aiming is overrated anyway.

Different Ways To Play: Claim victory in a variety of new & unique game modes:


Annihilation: Each team takes turns as the killer sentinel war machines, attempting to hunt down the other team while they try to survive by any means necessary.

Predator: A player is randomly selected to be the 'BOSS', with tremendous speed, massive stat boosts, and a giant sword to hunt down the opposition. Work with your teammates to take out the 'BOSS' & turn the tables with a 'BOSS' of your own!

Team Death Match: Can't leave out the classic! Lead your team to victory & be named the MVP of the match.

Even More: We've got some great new game modes in development - Follow us on Facebook for the latest news & exclusive sneak peeks!

Skills: Charge your skill meter with kills & assists, then unleash a powered-up ability on your foes. Will you use a shield to lead the way for your team, or increase your fire rate & mow down your enemies?

Weapons & Items Galore: With lots of guns, melee weapons, and grenades to choose from, it's easy to personalize your killing style. Character, outfit, and equipment choices let you push the customization to the next level.

Regular Updates: Explore monthly updates, which bring new weapons, maps, events, and so much more!
System Requirements
Minimum:


OS: Windows XP/ Vista / 7 / 8

Processor: Pentium4 2.3 GHZ

Memory: 1 GB RAM

Graphics: Geforce 7600 or Similar

DirectX: Version 9.0c

Network: Broadband Internet connection

Hard Drive: 2 GB available space
Recommended:


OS: Windows XP/ Vista / 7 / 8

Processor: Core Duo

Memory: 2 GB RAM

Graphics: Geforce 8600 or Similar

DirectX: Version 9.0c

Network: Broadband Internet connection

Hard Drive: 2 GB available space
Helpful customer reviews
301 of 320 people (94%) found this review helpful
0.7 hrs on record
Early Access Review
S4League and Gears of War goes into a bar
they start a relationship and open up to each other,
they start seeing movies together, dating, walking the park and other couple things,
then GoW proposes to S4League, and S4League happily accepts,
GoW and S4League live their lovingly days with each other.
But one day, S4League tells GoW she's pregnant.
GoW crumbles inside, falls down to his knees, tears falling of his rugged face.
"For how long?" he asks.
"I don't know. It's still just in early access." she responded.
They both look at the cold wooden floor with overwhelming feelings and thoughts.
"You need to abandon this." GoW unwillingly declares.
"I'm not ready for this."
S4League looks shocked at GoW, but her shock and grief quickly turned into regretful understand.
"...I know."
3 months later, Dizzel was born.
They were congratulated at the hospital, and yet their faces did not quite seem as happy as all other parents' were.
As they walked outside into the dark and foggy mist outside, rain flushed upon them.
Invisible tears melting together with the rain emerged from S4League, while GoW tried his hardest to hide his feelings from his inner self.
As they approached the dead end infested with garbage and peculiar aromas, they stood and looked for a long time at the blue container.
As Dizzel cried for his mother's attention and caress, GoW embraced the baby into his arms.
He looked into it's crying eyes.
So innocent.
So... Pure.
He looked away.
His next actions would not fit into any moral compass.
He slowly sunk his arms into the container, and put the baby inside it.
It's cries were metallic and echoed. It was a sound S4League and GoW would not soon forget.
When they slowly walked away, the infant's cries began to melt into the sound of the hard rain dropping upon them.
S4League took her hand over GoW's should, and he did the same.
They vanished into blue-grey mist of rain and fog, and never looked back.
Not because they didn't want take responsibility for their actions.
But because they couldn't.


what i'm trying to say is this game sucks.
570 of 696 people (82%) found this review helpful
2.9 hrs on record
Early Access Review
Rent-o-gear system.

Looks like it was made for the playstation 2

Cover system works 10% of the time, all of the time.

6 maps that are all the same map just with different textures.

Only US servers.

Dem textures.

2/10 would not shizzle ma dizzel again.
525 of 772 people (68%) found this review helpful
0.1 hrs on record
Early Access Review
Oh you have to rent guns?

Uninstalled.
181 of 264 people (69%) found this review helpful
0.5 hrs on record
Early Access Review
Dizzel more like Drivel.

This game is pretty simply summed up as horrible and broken in its current early stage. Lets start at the beginning.
Small(ish) download. 1.3GB. Thats not to bad for me. Start menu is horrible, Unmovable and locked at a certain resolution, changing the resolution did nothing. I loaded the toutorial

Sensitivity is off but thats not the games fault, the Cover Mechanics are actually very well done, the game assumes you can take cover behind a wall without needing to press a button and if you can shove your fat russian behind against it, consider it cover. However aiming from cover is horrible, the screen shakes for a couple of seconds before deciding where you actually aimed.

Sprinting by double tapping the W key was bad in minecraft, and its even worse here as it barely ever picks up youve double tapped it unless you ask nicely and the game is feeling kind.

Okay so the toutorial wasnt so great, i was being pampered for every small task, breezed through no issue, games looking alright. I open the server browser, ONLY US SERVERS. Brilliant, a big middle finger to the EU players so far but its early access I guess its alright.

After the 4th attempt to join a game after lowering my sensitivity and trying to connect i finally get into a game and I'm shoved into a warehouse promptly named 'Cargo'. A very unimaginative map every FPS has seen. Aiming and shooting is HORRIBLE as recoil doesnt just shake the gun, but the entire screen making aiming and shooting near impossible. Even hip firing when the game isnt causing you to have a fit against a wall causes distressing amounts of recoil.

The 'Downed' Mechanic and having a teammate revive you if youre not finished off is a bit drawn out, but makes sense and allows people to have awesome melee kills.

Oh did i mention there is melee in this game? A secondary weapon all for its own purpouse of being useless, as you can just gun people down at close range before they even get a chance to view your shiny bald skull.

TL;DR It's not worth it. Sorry developers for this poor review, but untill you fix MAJOR issues, its almost unplayable.
4/10
121 of 180 people (67%) found this review helpful
0.6 hrs on record
Early Access Review
I never really do negative reviews but...wow. Okay so I jumped into the game and got stuck in windowed mode [even though there's no visible way to turn it off].
After that, I did the tutorial which taught me that there's no innovation or uniqueness in this game so I thought I'd jump into a live match. *All of the servers were US which will put most people off but with my internet, it was fine. Then I started playing...Just no. The gameplay mechanics are so generic and even below average.

This game doesn't try anything different. Doesn't have anything unique about it and doesn't try to be different in anything it does. It's generic and average done bad. If you're wanting something similar to this then even games like Hazard Ops are beating it by far.

Really disappointed here. There's too many games out their that do the "online 3rd person shooter" thing a lot better.
Title:
Dizzel
Genre:
Action
,
Free to Play
,
Early Access
Developer:
NSStudio
,
NeoWiz
Publisher:
OGPlanet
Release Date:
Aug 19, 2014
Languages:
| | Interface | Full audio | Subtitles |
| --- | --- | --- | --- |
| English | | | |