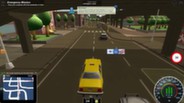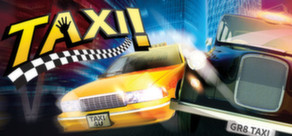 Run your own taxi cab company by hiring drivers, upgrading vehicles and getting behind the wheel to complete fares. Some passengers will even encourage you to break traffic laws to get to their destination quickly, but try to avoid the watchful eye of the police.
Release Date: Aug 22, 2014
Watch all 2 trailers
September 3
Hello Everyone.

We've been working on some of the issues that have been reported while Playing Taxi. We've gone through and patched the game to include the following:
• Can no longer drive on the pavement to avoid red lights
• Can no longer drive on the opposite side of the road to avoid red lights
• Ai cars can now navigate roundabouts correctly
• Hiring multiple drivers no longer causes issues when opening the map
• GPS colours have been changed to be much clearer to see
• Speed limit signs in America have been corrected and now properly show up as white rectangles
• Cars are less bouncy going over speed bumps/curbs
• Distance meter on fares now correctly resets after each mission.
• Fares have been rebalanced
• US traffic light sequence now goes – Red – Green – Yellow – Red
• Lead car will now correctly spawn in follow car missions
• Ai cars drive slightly faster
• Lighting on Gardner Street (England) has been corrected
• Missing animations on unlocked English cars have been corrected
• British police cars now correctly shows Police livery on doors
• A house on Hickman road (England) has had its windows fixed

If there's anything we've missed that is causing an issue in terms of bugs, please feel free to contact us at support@excalibur-publishing.com
2 comments
Read more
About the Game
Combining elements of arcade simulation and strategic management, Taxi! puts you in control of an up and coming cab firm based in any one of three 3D cities. You'll begin with a rundown old taxi, picking up passengers and fulfilling a variety of dispatch missions until you manage to muster up enough cash to upgrade your cab and invest in new vehicles.
Choose your staff wisely, while one driver may be expensive to hire they are less likely to take risks which will end in a collision catastrophe that'll see you picking up the costly tab at the local garage. Each driver will excel in a particular area but some may be less experienced so you're not going to want to risk one of your fully upgraded cars on an inexperienced driver that is more likely to prang the vehicle into an unidentifiable mess of metal.
Each of the three cities, based in America, Europe and the U.K includes its own unique cars and will require you to consider what side of the road you'll need to drive on. Be cautious of potholes, oil slicks, peak time traffic and speed bumps as you seek to deliver your passenger to their destination in a timely manner.
There are a variety of obscure missions that you'll need to complete that will include impatient passengers encouraging you to break traffic laws to get to their destination quickly and precariously balancing luggage on the roof rack of your taxi.
Features
Crashes will cause your taxi cab to dent

Hire taxi drivers

Purchase new vehicles

Upgrade vehicles

Day & Night cycle

Weather effects including fog and rain

Penalties for badly maintained vehicles

Speed bumps and potholes
System Requirements
Minimum:


OS: Windows XP (SP3) / Vista / 7 / 8

Processor: Intel 2 GHz or greater

Memory: 2 GB RAM

Graphics: Dedicated graphics card with 256 MB memory

Hard Drive: 2 GB available space
Excalibur Publisher all rights reserved @ 2104
Merge Games all rights reserved @2014
Helpful customer reviews
Title:
Taxi
Genre:
Indie
,
Simulation
Developer:
Excalibur
Publisher:
Merge Games
,
Excalibur
Release Date:
Aug 22, 2014
Languages:
| | Interface | Full audio | Subtitles |
| --- | --- | --- | --- |
| English | | | |
| French | | | |
| Italian | | | |
| German | | | |
| Spanish | | | |
| Russian | | | |
See all 6 supported languages