購買 Grand Chase - Basic Adventurer's Pack
關於此遊戲
Maybe you're a new adventurer or maybe you're a veteran that has a few level 85 characters under your belt. Whatever the case maybe, this Basic Adventurer's Package is sure to help you on your journey! Get this $40 value for a specially discounted Steam price!
5 x 10,000 GP Purse – Need a little extra 100,000 GP in your pockets? Go to your Inventory and click OK on the 10,000 GP Purse.
40 x Seal Breaker Scrolls - Unlock Sealed Gems using this Seal Breaker Scroll for special armor sets. Sealed Gems can be randomly acquired during your adventures in dungeons or purchased in the GP Shop. Seal Breaker Gacha UI can be accessed from the Menu.
Sealed Gem Chest – Open the box and select a character. You'll receive 10 Sealed Gems for the selected character. Suggestion: Select the sealed gems for the character you're logged into!
25 x HP Potion (X) – If your health is running low and you need a bit of extra HP, then make sure to use this potion. The potion must be equipped to your Equip Slot to use. Item can be used by pressing the corresponding Hot Key while in dungeons.
1 x +60 Bag - You can never have enough bag space, right?! Item can be found in your Inventory. Click OK to expand your Inventory.
Ring of Beefiness 7 Days Timed - Equipping this item will give you 50% more EXP! Go to the Inventory's Accessories Tab to find the ring. Click on the ring to equip!
Natal Rings 60 Times - Sometimes dungeons can be difficult to complete and being able to revive mid dungeon is always helpful. Though it's called a ring, it works as a consumable item. Equip the item to an Equip Slot. Item can be used by pressing the corresponding Hot Key while in dungeons.
Grand Chase Necklace 21 Days Timed – An all-powerful necklace that grants the wielder the power of any element. Along with stats, this necklace gives off random elemental effects.
1 x SP All Reset Card – Allows you to reset the full Skill Tree for one character.
How to Redeem
-Once you receive the coupon code, log into the game.
-Select the character you would like receiving the rewards.
-Once in game, click on the Menu and click on the Park icon.
-Enter into the Park and look for the Cat.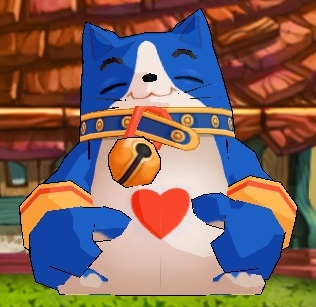 -Click on the Cat, select the package that you purchased and enter in your code to receive your rewards!
-Rewards can be found in your inventory.
系統需求
Minimum:


OS: Windows XP or higher

Processor: Pentium4 1.5GHz/AMD 1GHz

Memory: 1 GB RAM

Graphics: Nividia Geforce4 MX440 or better (ATI Radeon 9500)

DirectX: Version 9.0c

Hard Drive: 4 GB available space
Recommended:


OS: Windows 7 or higher

Processor: Intel/AMD 2 GHz or higher

Memory: 2 GB RAM

Graphics: Nividia Geforce 6 Series or better (ATI Radeon 9800)

DirectX: Version 11

Hard Drive: 6 GB available space
此產品尚未有公開的評論
您可以撰寫自己對於本產品的評論來分享您的看法。請使用本頁面中位於購買按鈕上方的區塊來進行評論的編寫。