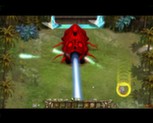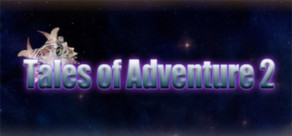 Set in a mysterious yet dangerous fantasy world, you have to constantly grow stronger to defeat the powerful monsters on your journey. Magical items will also randomly appear and aid you in your adventure.
Release Date: Jul 11, 2014
Watch HD video
August 26
Hello Tales of Adventure 2 fans and players!
I'm personally outreaching to all of you to help us design some images for our trading cards and much more.

Okay, so we need some achivement icons and some card designs. If you are a good designer would you post on my Steam profile so I can talk with you and discuss it. It would be paid! :)

Regards,
Callum Jones :D
0 comments
Read more
August 23
Hello Tales of Adventure 2 players,
I've personally been working on a few changes including a new EULA and one achivement as a test (sadly it cannot be activated at the moment but we plan to make it work soon!)

We are working to improve our game constantly and should be releasing some more visual updates soon.

Kind Regards,
BetaSparkUK.
2 comments
Read more
About the Game
Tales of Adventure 2 is a 2D shoot'em up with over 30 different stylistic levels and
exciting mechanics. Defeat the enemy and gain power-up crystals to advance your stats and
abilities. Loot the most exotic items to defeat the enemy!
Features
30+ levels each with its unique mechanics.
40+ types of monsters with unique behaviors and attack animation.
All monsters tell you a little about this new world; together, these pieces of
information define this world.
Consuming power-up crystals will randomly boost your attributes.
8 types of spells. Upgrading spells also changes animation. When you upgrade your low
level spells, there's a chance you will discover a new spell!
Items will periodically spawn in your screen, don't miss them!
Special effects from spells and items can stack. Find out the best combination to
annihilate the enemy!
System Requirements
Minimum:


OS: Windows Vista®/XP, Windows 7, Windows 8

Processor: Intel Pentium IV @ 3.0 GHz or AMD Athlon64 3000 + @ 1.8 GHz

Memory: 1 GB RAM

Graphics: nVidia GeForce 6800GT or AMD Radeon X1950 Pro (256MB VRAM with Shader Model 3.0 or higher)

DirectX: Version 7.1

Hard Drive: 500 MB available space

Sound Card: DirectX Compatible Sound Card with latest drivers
Recommended:


OS: Windows Vista®/XP, Windows 7, Windows 8

Processor: Intel Core 2 Duo E4400 @ 2.0 GHz or AMD Athlon64 X2 3800+@ 2 GHz

Memory: 2 GB RAM

Graphics: nVidia GeForce 9600GT or higher, AMD Radeon HD3850 or higher (512MB VRAM with Shader Model 4.0)

DirectX: Version 9.0a

Hard Drive: 1 GB available space

Sound Card: DirectX Compatible Sound Card with latest drivers
Helpful customer reviews
58 of 70 people (83%) found this review helpful
0.2 hrs on record
So you are a white tiger head with a halo that flies around and shoots 3 kinds of laz0rz from itself. The aim is to move up through the level and kill everything around you. As you kill stuff you get "exp points" that you spend on leveling up your kitten head. So... You die. A lot. Ok. Let's say it's a hardcore top down bullet hell shmup? Right.

Everything with a word "design" in it is not that good in this game. It feels like some regular not popular PS1 game. Monsters are poorly done, the level design doesn't exist, the sounds.... Let's say I didn't find them attractive. Storytelling is poor. And the core action - the combat. Well. It's fair. But sloppy controls, and no "emergency! spend your skills" button that we all loved in Crimsonland and Nation Red?

Just to defend this game, I'd say that there WILL be some people, who would actually like it. And, surprisingly, this is NOT among the worst games that got on Steam because of WGN promotion. 4/10 Cheers!
37 of 43 people (86%) found this review helpful
0.9 hrs on record
I wrote a full review that you can read here:
http://rgz.ca/gaming/tales-of-adventure-2-review-not-an-adventure-worth-taking/
tl;dr:
Tales of Adventure 2 is currently retailing for $9.99. Despite the graphics, had it been a solid niche shmup, considering the price of Cave's iOS ports, I would have heartily recommended it. However, it is not. It literally provides no options at all, not even providing a way to return to the title screen, it has no fullscreen option, and it does not even support the controller most commonly used with PC games. Moreover, the graphics are of poor quality and feel a bit like a collage, the setting makes no sense, and the same track plays the entire time you are playing the game. If you are looking for a solid dual-stick shooter or shmup experience, much less a good one, I would recommend, nay, urge you look to elsewhere.
37 of 51 people (73%) found this review helpful
0.4 hrs on record
I... I think I just played the worst game ever made. I am in shock right now. I need to lie down...
24 of 31 people (77%) found this review helpful
2.4 hrs on record
First Try reviewing. First Try of this game.
The video can be found here:
http://youtu.be/aJYyVaQo71o
Now on to the written part, shall we:
After reading 2 positive reviews about this game before it's official release, I thought I might give that game a try to review and chose it as my first game to review.
First things first, the spelling and the line breaks are off in a big way and makes reading the story and the "tutorial" really hard. Speaking of the turotial... Let's put it that way, I've seen better, but in this case the screen at the beginning of the first level is enough, because as far as I've seen(level 3) there isn't more to the game than that.
Which leads to the next point: The tutorial can't be toggled on again, in case you want to look up something. Speaking of toggling things on or off, there is no options menu whatsoever. I didn't even find a config file of some sort.
The lack of an options menu also leads to the problem that you can't put the game in borderless fullscreen mode, which is a problem if you move the mouse a lot, as you tend to do in a twinstick shooter. Because when you go out of bounds, the game locks your last input and keeps on doing that until you click back into the window and take over control again. The same problem is, when you click the application frame and move it around(which I know is not intended to happen, but still it's more or less the dev's fault of not putting a proper fullscreen mode into the game...
So far we've covered the basics, let's go into the game. The combat is simplistic to say the least. You move using WASD and shoot with the left mouse button. So far so good. That is what I expect from a shooter like that, but then we come to the spell system. The spells are numbered 1-8 and put into a toolbar just like in a MMO. So your basic instinct would say: "1-8 are the hotkeys, right?" NOPE, you have to left-klick the spell and right-klick the direction you want to release it towards. That is not intuitive to say the least.
What is unintuitive as well are the hitboxes. In the video you see some situation in which the hitbox of a tree is bigger than its sprite and blocks my shots this way. Also the hitdetection is kind of random. Sometimes your shots just float through the enemies and deal no damage whatsoever.
Let's talk about enemies then. The enemy design is simple until the stage I've played. When enemies have special abilities they use it at random. Bosses have random attack patterns as well, which can lead to unfair oneshot kills.
Speaking of random, the powerups as well as health globes spawn at random, so the game can srew you over pretty badly.
One thing that is good in this game is the soundtrack, but that is the only thing to praise from the sound perspective. The soundeffects sometimes are absolutely destroying the good music. Especially the explotions sound just like someone shoved a microphone into a dryer and turned it on.
So there's one final question which is also the tl:dr of this review: Can I recommend the game? And I have to say: At this pricepoint, definitely not.
I would buy the soundtrack seperately for 3-4 Euros, but if I were you I'd wait for a 75-80% sale on the game and maybe then I'd pick it up.
12 of 16 people (75%) found this review helpful
0.4 hrs on record
Finally, my dreams of being being a flying cat head, shooting globs of ♥♥♥♥ with lasers coming out of my face have finally come true! But as often happens, sometiems you dream of something so hard that when it finally comes to fruition...it turns out you're left with nothing but sweaty bed sheets, dried drool in your beard and eye boogers a mile deep.

I almost made it 30 minutes, which is impressive because I had no idea what the hell I was doing. At all. There were some words slapped on screen that if I squinted just right I could catch the first two or three of them. I couldn't really make out the rest because they were slapped over the top of the boss I happened to be fighting at the time. Oops.

But, I could probably adjust the graphics settings to fix those issues, maybe make the text a bit easier to read. That's what I would have said if there was actually a menu. Any menu at all. (What I'm trying to say is there are no menus.) (None, except Start and Continue.)

Phew.

So then, game play. Well...that's a mixed bag. I like some shmups. They're a good time. Even the cheapo ones. Those, I can usually use a 360 pad with though. You know...analog sticks to move my Flying Cat Head of Doom back and forth quickly. But...no. Let's use some clunky ♥♥♥ WASD and just hold down the left mouse button to shoot FREAKIN' LASERS out of my FREAKIN' CAT HEAD. Cause why not? Even this wouldn't be so bad, if I could...you know...aim my laser. They kinda take care of aiming for you...if you can get close enough for their aim thing to take over. Then you should be okay. Maybe. Just keep holding that mouse button down and moving yourself around with the left hand. Don't get too close to the wall though. You're gonna get stuck. If you get to close to the wall, you're gonna have a bad time.

There's also a whole row of spells and powers across the bottom I can use! I don't know what the hell any of them do, but they're there! One makes some big squiggly spiral show up some random spot on screen. No where near the dude I'm trying to shoot. Another surrounds me in a giant gum drop. Another one turns my cat head blue. Another shoots a light beam I can actually aim! I don't know if does any damage or not. The others...I dunno, I can't even make out the icon. I pressed them, but uh...I don't know that they did anything. I figured I'd read up on them in menus but...well, you know how that works out. I picked up some blue things too, but your guess is as good as mine as to what they do!

PLUS...read the community boards. Stolen assets, all sorts of stuff.

So if my review is not exactly clear, what I'm trying to say is....don't.
Title:
Tales of Adventure 2
Genre:
Action
,
Adventure
,
Indie
,
RPG
Developer:
XIAOYAO
,
BetaSparkUK
Publisher:
XIAOYAO
Release Date:
Jul 11, 2014
Languages:
| | Interface | Full audio | Subtitles |
| --- | --- | --- | --- |
| English | | | |