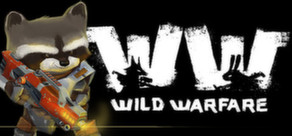 Wild Warfare is a F2P, multiplayer FPS made for players that enjoy fun and/or being a bear. It's a mix of crazy game modes, balanced classes, simple controls and intense matches. Its got vehicle combat, because why not? You can even be a bunny that clubs people with a wrench, lucky you.
Udgivelsesdato: 15. jul 2014
Se HD-video
Spil med tidlig adgang
Få adgang med det samme og begynd at spille. Tag del i dette spil idet det udvikles.
Note: This Early Access game may or may not change significantly over the course of development. If you are not excited to play this game in its current state, then you may want to wait until the game progresses further in development. Learn more
Hvad udviklerne siger:
Why Early Access?
"Early Access is the perfect opportunity to have our community test the game, with the expectation that there will be bugs. It's also a great opportunity for players to provide useful feedback before the code base is complete. We want to add community-requested and voted features before the full launch."
How long will this game be in Early Access?
"Wild Warfare will likely remain in Early Access for most of 2014. At this point, no official release date for the full version of the game is confirmed."
How is the full version planned to differ from the Early Access version?
"The full version of Wild Warfare will include additional: Maps, game modes, classes, vehicles, music and sfx, items, upgrades, and micro-transactions. There will also be a certain level of inherent UI updates and polish to all of the above components and VFX."
What is the current state of the Early Access version?
"Wild Warfare is currently in an alpha state. The game is functional and stable, however it is not feature complete. We intend to move through a beta period starting in September 2014. We want to be up front with our players that this game is not complete and will remain in Early Access until it is complete."
Will the game be priced differently during and after Early Access?
"The value of the game, it's long term costs, and ease of access will all be balanced to determine it's price point. At this time, it's tough to speculate, but given that it's in an alpha state, there will likely be monetization model tweaks by the time the full product launches. Keep in mind this is an F2P game right now, so additional for-purchase content will be added to the game over time."
How are you planning on involving the Community in your development process?
"We develop and launch content iteratively, so the community can expect to test new content often throughout this phase. We would love to receive bug reports, feature requests and balancing suggestions as we go. We are ultimately trying to create an inclusive experience and we are building this game for you! Tell us what you think! We assure you we are listening and will react accordingly." Læs mere
Indhold, der kan downloades til dette spil
4. september
It's a big day for Wild Warfare as we are making the game to free to play, hooking up our current Steam players, and we launched a new map!

We've had a great start in Early access, and we continue to receive valuable feedback from our amazing community. One of the biggest things we've heard you ask for, is a way to get more players into the game. Starting today, the game will be free to play, and we want to fill these servers! We would really appreciate it if you invited your friends on Steam to play Wild Warfare.

To those of you that paid early on, we really appreciate you taking a chance on us and supporting the product! We have already added 5 more bonus crates and keys to all of the Steam players who purchased the game. It's our little way of saying thanks!

The Steam exclusive hat, golden gun pack, and bonus keys and crates are now going to be sold as a DLC option for new players, at a higher price of $7.99.

Be sure to check out the new map if you haven't already. It's called The Greenhouse.
1 kommentarer
Læs mere
4. september
We launched a brand new map today for use in DM and CTS mode! Check out the Greenhouse next time you play, and let us know if it needs any tweaks. There's a new forum thread in the Community Hub for it.

Our team will be online at 4pm PST/7pm EST to battle it out with you on the new map.

See you there!
3 kommentarer
Læs mere
Anmeldelser
"I am officially calling Game of the Year 2014, and indeed every other year, to the game that lets me be a bear in a bowler hat with a heavy machine gun."
Rock, Paper, Shotgun

Om spillet
Survival of the fittest: now with guns.
Wild Warfare is a free-to-play, class and vehicle-based FPS, starring a colourful cast of critter mercs. Inspired by old school shooters, it seeks to capture the fun and fur-ious action of classic era multiplayer games. There ain't no regenerating health or quick-scoping here.
Wild Warfare is currently in Alpha. If you enjoy classic arcade action with well balanced gameplay, crazy characters, and bears with mini-guns, this is exactly that game.
Wild Warfare features:
Hats!

Class-based combat - nimble rabbits with bludgeoning weapons, raccoons with assault rifles, and more on the way!

Vehicle combat - Armoured Walkers transform the battlefield instantly. Air to Surface combat coming soon-ish!

Customizable avatars - deck out your character with warpaint and hats!

A bunch of game modes (Capture the Flag, Team Death Match, etc) with lots more coming. Prepare for Swarm Mode!

Ranking and levelling up - earn your infamy!

More of everything! This Alpha only scratches the surface of what's in store!

Hats!
No animals were harmed in the making of this game. But we encourage you to pick up the slack.
Systemkrav til PC
Minimum:


OS: Windows® 7 32/64-bit / Vista 32/64 / XP

Processor: Pentium 4 3.0GHz

Memory: 2 GB RAM

Graphics: DirectX 9 compatible video card with 128 MB, Shader model 2.0. ATI X800, NVidia 6600 or better

Network: Broadband Internet connection

Hard Drive: 500 MB available space

Sound Card: DirectX 9.0c compatible sound card
Recommended:


OS: Windows® 7 32/64-bit / Vista 32/64 / XP

Processor: Intel core 2 duo 2.4GHz

Memory: 4 GB RAM

Graphics: DirectX 9 compatible video card with Shader model 3.0. NVidia 7600, ATI X1600 or better

Network: Broadband Internet connection

Hard Drive: 500 MB available space

Sound Card: DirectX 9.0c compatible sound card
Systemkrav til Mac
Minimum:


OS: MacOS X 10.6.4 or higher

Processor: Dual core Intel processor, 2GHz or better

Memory: 2 GB RAM

Graphics: ATI Radeon 2400 or higher / NVIDIA 8600M or higher / Intel HD Graphics 3000

Network: Broadband Internet connection

Hard Drive: 500 MB available space
Helpful customer reviews
Titel:
Wild Warfare
Genre:
Action
,
Gratis at spille
,
Indie
,
Tidlig adgang
Udvikler:
Hyper Hippo Productions Ltd.
Udgiver:
Hyper Hippo Productions Ltd.
Udgivelsesdato:
15. jul 2014
Sprog:
| | Grænseflade | Fuld lyd | Undertekster |
| --- | --- | --- | --- |
| Engelsk | | | |