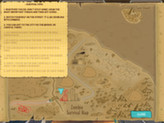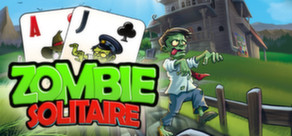 Play your cards right and you might escape the zombie apocalypse! Biting humor and fun card-game action await you in Zombie Solitaire.
Release Date: Nov 15, 2013
Watch HD video
About the Game
Play your cards right and you just might escape the zombie apocalypse! It's been two weeks since an infected tofu burger transformed some poor soul from a gentle vegetarian into a brain-devouring zombie. One thing led to another and now the slobbering undead have taken over the city. There's only thing to do – run for your life! Before your can get your sweet behind to salvation on a zombie-free island, you'll need to puzzle your way though exciting rounds of solitaire and fun minigames. But watch out! The hungry zombie horde is hot on your heels! Biting humor and fun card-game action await you in Zombie Solitaire. You'll have to use your brain if you want to keep it!

More than 100 exciting solitaire levels
9 zombie-rific adventure settings
10 useful power-up cards
3-star rating system
A whole lotta zombies!
System Requirements
Minimum:


OS: Win 95/98/2000/XP/ME/Vista/7

Processor: 1 GHz

Memory: 512 MB RAM

Graphics: 256 MB

DirectX: Version 9.0

Hard Drive: 95 MB available space
Helpful customer reviews
26 of 32 people (81%) found this review helpful
1,651 products in account
269 reviews
1.1 hrs on record
Doesn't have the charm of a Faerie Solitaire by a huge margin, but if you want something in that vein, this is easily a decent time-waster. (Specifically: this thing gives me nasty draws quite often. I've lost 4-5 cards at the beginning of a round because they offer me no moves. Just hit restart out the gate if that's the case.)

It's gimmick solitaire, you already know if you want this or not whether I tell you so. It's just going to lock a lot of powerups until you hit later levels as its main trick.

edit: Playing on, this game... doesn't seem confident in itself as a solitaire game. It even adds little hidden-object puzzles between some stages to make you "continue", or keeps deck selection (DECK SELECTION of all things!!) locked behind stage progression. Guh.
14 products in account
1 review
4.6 hrs on record
This game is actually pretty good. It is exactly what it says, basic solitare with zombie cards. You can buy some "powerups" from the shop with money you can get from playing the game, cards that will eliminate a pile of cards, zombie types etc. The game also has a few sections of the hidden objects/map type things, I was not a fan of those, but luckily they werent too long. All in all, a good solid solitare game, but with zombies.
Title:
Zombie Solitaire
Genre:
Casual
Developer:
rokapublish GmbH
Publisher:
Libredia
Release Date:
Nov 15, 2013
Languages:
| | Interface | Full audio | Subtitles |
| --- | --- | --- | --- |
| English | | | |
| French | | | |
| Italian | | | |
| German | | | |
| Spanish | | | |
| Dutch | | | |
| Portuguese | | | |
| Swedish | | | |
See all 8 supported languages