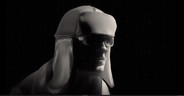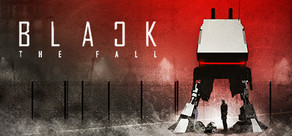 Black The Fall is an atmospheric side-scrolling shooter with puzzle solving elements. An odd and unexpected black and white dream inspired by a childhood passed behind the Iron Curtain.
Release Date: Jul 4, 2014
Watch all 2 trailers
Early Access Game
Get instant access and start playing; get involved with this game as it develops.
Note: This Early Access game may or may not change significantly over the course of development. If you are not excited to play this game in its current state, then you may want to wait until the game progresses further in development. Learn more
What the developers have to say:
Why Early Access?
"Our prototype was very well received and there were many requests and feedback to add more features and control compatibility. We take it upon ourselves to work hard and find the best way to implement those.

It will help us fund development the PC version and hopefully the console version too.

The Early Access path will bring us together with you, the actual gamers, and your invaluable feedback. The game will grow organically as we will exchange ideas and I'm sure that we will end up with a more polished and refined game that will deliver a stronger experience for everyone."
How long will this game be in Early Access?
"Our target to release Black The Fall - PC version - is December 2014 or Q1 2015."
How is the full version planned to differ from the Early Access version?
"We will work on refining both content and features to deliver a strong and emotional experience. This will be influenced a lot by working with the gamers community. In order to do that we want to have as much content available as possible during the Early Access phase."
What is the current state of the Early Access version?
"We are now in the Alpha stage. We have polished and refined our prototype and added more content to it.
After this first build we will implement a new animation system based on Unity's Mecanim. This will allow us to deliver a more dynamic and rich interaction experience. The levels will be much bigger and with the new features and NPC behavior the playthrough will be more immersive and exciting."
Will the game be priced differently during and after Early Access?
"Early Access offers a discount on the full game. Those who purchase the game in the Early Access phase will receive the full game upon it's release.
There will also be several build updates that will be available during this period."
How are you planning on involving the Community in your development process?
"Although we want to surprise the player as he explores the odd and twisted world of Black The Fall, we will use the feedback to make this experience smoother and stronger." Read more
August 17
We're now working on a whole new chapter. Lot's of new cool stuff, aesthetics and gameplay.
We'll have one big level for this chapter. It will be longer than all the levels that we have now put together. You will be able to climb and thus the level will grow vertically too.
We're also working on a lot of new movement features like jumping, crouching, turning, wall climbing, hanging ...
We'll have new NPC's like the Proletar: http://youtu.be/fGhF8-ghdlk and new NPC behaviour.

For the latest news please visit our fb page: https://www.facebook.com/blackthefall
2 comments
Read more
July 22
Hey everyone we have uploaded our first Linux build. Enjoy!
1 comments
Read more
About the Game
Black The Fall is an atmospheric side-scrolling shooter with puzzle solving elements. An odd and unexpected black and white dream inspired by a childhood passed behind the Iron Curtain.

PROGRESS

04/07/2014 - Update1 – win version (about 15% of the entire game)

We are now in alpha stage with our first chapter. It includes some of the features that we want to integrate in the final game. This first build lets you catch a glimpse of this strange, black world.

What's new:

• the first version of our melee system
• you have secrets to find now
• improved player mechanics
• a more balanced playthrough
• solved a million bugs :)

01/04/2014 - Proptotype

You can experiment basic interaction with the Natives and meet some of the Machines. Explore, shoot, hide, use objects and collect ammo and weapons. You also have to solve a few basic puzzles.

STORY
Discover an industrialized long lost world living in the shadow of the totalitarian state. Everyone should be regarded as a potential enemy, an informer, a criminal.
Amnesic and unaware of circumstances which brought you into this place, you begin your journey which should reveal the mystery. Moving through a peculiar world you'll have to kill in order to survive, to solve different puzzles and to learn when to be brave and when to hide.

FEATURES
The Natives
The social aspect of the communism inspired the way the Natives behave. They seem to be humans, in most ways just like you, but slightly different. As all the people that lived back then they are animated by suspicion, fear, uncertainty. Everyone should be regarded as a potential enemy, an informer, a criminal.

The Machines
No one knows what they are and where they come from. Their soulless eyes always seem to spy on the living. Although the natives fear them, a strange symbiosis is at work.

Puzzle solving
Even the puzzles are inspired by the old "good days".You'll have to queue up, to conform, to use the system in order to solve them. Just remember that solving one problem may lead to another. Choose your path wisely as things are not always what they seem. Jump, slide, climb or hide to overcome obstacles. Discover how to operate the strange machines that dominate the landscape but beware of the outcome.

Crafting
Explore every corner for you never know what you can find. Treasures may hide in dark secret places. Scavenge for resources as you can craft powerful weapons and special ammo.

Weather system
Be wary of the clouds for they bring a strange vibe into the world. The Natives react differently to it. Some may hide in the ground and lay in wait, others may become feral. Don't believe that lighting doesn't strike twice in the same spot as nothing is natural about this place.
Winter brings silence and peril as the black becomes white. Warming up becomes crucial, but you are not alone, as all things need fire to survive.

Stealth
Use the environment to your advantage. Clever tactics allow you to pass, kill or avoid foes. When in need hide to escape. Make sure no one sees you when you do it.

Combat
Enemies can be obliterated in a fun and brutal combat. Take aim carefully as a well placed bullet can save you. When fighting you can choose from a wide variety of weapons.

Weapons
The loud ones inflict more damage but quickly reveal your presence. Silent takedowns are always an option when you don't want to leave a mark. Don't hesitate, if they escape you, others may be alerted.
Clear your path using your trusty dynamite pack. If all hell breaks loose hold on to your gatling and don't stop shooting.

Pet
When all alone you might want to build your own friend. It might come in handy when fighting or solving puzzles.

Your feedback is paramount and will help us a lot in our development process.
PC System Requirements
Minimum:


OS: Windows XP SP2, 7, 8

Processor: Intel Core 2 Duo 2.5 Ghz or AMD equivalent

Memory: 1 GB RAM

Graphics: nVidia GeForce 210 , AMD Radeon 5450, Intel HD 2500

DirectX: Version 9.0c

Hard Drive: 150 MB available space
Mac System Requirements
Minimum:


OS: MacOS X 10.5 Leopard

Processor: Intel Core i3 2GHz

Memory: 2 GB RAM

Graphics: Intel Integrated graphics HD series

Hard Drive: 150 MB available space
Helpful customer reviews
Title:
Black The Fall
Genre:
Action
,
Adventure
,
Indie
,
Early Access
Developer:
Sand Sailor Studio
Publisher:
Sand Sailor Studio
Release Date:
Jul 4, 2014
Languages:
| | Interface | Full audio | Subtitles |
| --- | --- | --- | --- |
| English | | | |