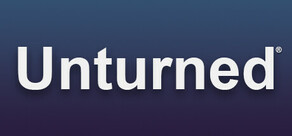 You become a survivor in the zombie infested ruins of society, and team up with your friends to remain among the living.
Utgivningsdatum: 7 jul, 2014
Se HD-film
Early Access-spel
Få omedelbar tillgång och börja spela; bli inblandad i detta spel medan det utvecklas.
Notera: Detta Early Access-spel kan komma att ändras avsevärt under utvecklingsprocessen. Om du inte känner för att spela spelet i sin nuvarande form, kan du kanske vänta tills spelet har kommit längre fram i utvecklingen. Läs vidare
Vad utvecklarna har att säga:
Varför Early Access?
"More things are constantly being added and the experience will change over time. It's less beta testing at this point and more expanding on the game, although bugs and glitches are inevitable."
How long will this game be in Early Access?
"Most likely for several months, but it will depend on what the community thinks."
How is the full version planned to differ from the Early Access version?
"The current final release goal is to improve graphics, upgrade networking functionality, create more content and provide full Windows, OSX and Linux support."
What is the current state of the Early Access version?
"The game is completely playable with hours and hours of content to explore."
Will the game be priced differently during and after Early Access?
"It will remain free, but the abilities provided by Gold may change. Nothing that will make the game pay to win, however."
How are you planning on involving the Community in your development process?
"Throughout all of the development so far popularly recommended ideas have been added to the game. This will continue through the Steam release with the forums. The Steam Workshop could also be integrated to allow the community to create their own content. Polls are widely used to gauge community interest in various ideas." Läs mer
Nedladdningsbart innehåll för detta spelet
9 september
Hello!

In case you don't know, right now Unturned is going through a massive overhaul for optimizations, dedicated servers on the steam server list, VAC, workshop and overall better networking which is not currently on the public branch. 3.0 refers to said upcoming update, and 2.0 to the existing version of the game. Just to be clear: the following features are in 3.0, not 2.0.

The past couple days several thousand of you showed up the the development streams and provided amazing feedback to help shape the initial test level for 3.0:



One highly requested change is that the levels become more apocalyptic, so the map is experimenting with things like overgrowth, wreckage and broken objects. This should also provide interesting new gameplay aspects like climbing through the wreckage of destroyed buildings.

Some other huge new changes are related to the amount of detail in the level: there shouldn't be as much repetition of assets (for example seeing the same house all over P.E.I) and the amount of object clutter is much higher and interesting.

It seems that school is turning out to be more busy than I expected, but hopefully everything will stabilize soon. In the mean time I'll be working on this map when I can, and occasionally streaming to get more ideas from you guys. You can expect the next news post once the map is nearing completion.

Thanks for reading!
796 kommentarer
Läs mer
5 september
Hello!

Tomorrow (Sunday 7/9/14) I'll be streaming work on the 3.0 test map starting at 2:00 PM Mountain Time on my Twitch.TV channel! I'll be doing my best to respond to all the questions in chat, and the entire design of the level will be dictated by those of you that show up!

Today's community feature is FC's FANTASTIC dune buggy advertisement:
http://youtu.be/sYADXTpq1Wo

Thanks for reading!
396 kommentarer
Läs mer
Steam Greenlight
Om spelet
Unturned is a sandbox game in the emerging multiplayer apocalypse survival genre. Rather than focusing on being an MMO it provides players with easy systems to sit down and survive the zombie infestation with their friends. Over the course of a typical adventure, groups will have a blast fortifying locations, scavenging for supplies, trying to live off the land and negotiating with other people. The game is being developed entirely with the community in focus, and tons of features are based entirely on feedback:
Fortification:
Players can build massive forts out of structural building blocks, or build onto smaller buildings in the world with barricades. It is also possible to create traps and intricate electronic systems. More options for building are constantly being added based on what the community requests.
Survival:
It is entirely possible to live off the wilderness by harvesting trees and rocks, growing crops and hunting animals down. What sort of survival stuff is added is entirely decided by the community.
Explore:
The game goes where the community wants it to. The initial release map is set on the lovely Prince Edward Island, but over the next few months many more locations will arrive for players to explore depending on what the community wants to see. Currently the island has plenty of interesting locations to discover and loot.
Bandits:
Players can choose to enter player versus player servers and battle other players to steal their gear. Banditry is highly supported with plenty of weapons and sneaky devices.
Heroes:
Players can join player versus environment servers to team up with other people, and easily create clans to play with their pals.
Early Access:
This is the first public release of the game, but new features and content are constantly getting added as a result of community feedback. You can see how far the game has come with the help of the community since the original testing prototype:
Systemkrav (PC)
Minimum:


OS: Newish

Processor: Good

Memory: 512 MB RAM

Graphics: Good

DirectX: Version 9.0

Hard Drive: 200 MB available space

Sound Card: Good

Additional Notes: If your computer is a toaster make sure it has at least 2 slots and is plugged into a wall socket.
Recommended:


OS: Newest

Processor: Best

Memory: 4 GB RAM

Graphics: Best

DirectX: Version 11

Network: Broadband Internet connection

Hard Drive: 400 MB available space

Sound Card: Best

Additional Notes: A decent sized monitor.
Systemkrav (MAC)
Minimum:


OS: Newish

Processor: Good

Memory: 512 MB RAM

Graphics: Good

Hard Drive: 200 MB available space

Sound Card: Good

Additional Notes: If the apple logo is rainbow colored it probably will not work.
Recommended:


OS: Newest

Processor: Best

Memory: 4 GB RAM

Graphics: Best

Network: Broadband Internet connection

Hard Drive: 400 MB available space

Sound Card: Best

Additional Notes: A proper mouse with buttons.
Hjälpsamma kundrecensioner
Titel:
Unturned
Genre:
Action
,
Äventyr
,
Fritid
,
Spela gratis
,
Indie
,
Early Access
Utvecklare:
Nelson Sexton
Utgivare:
Smartly Dressed Games
Utgivningsdatum:
7 jul, 2014
Språk:
| | Gränssnitt | Fullt ljud | Undertexter |
| --- | --- | --- | --- |
| Engelska | | | |