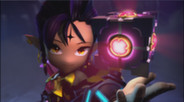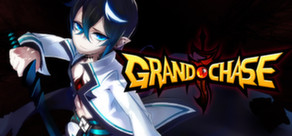 Grand Chase : The ORIGINAL online brawler! Grand Chase is a Free-To-Play, side-scrolling MMORPG fantasy epic!
Data wydania: 17 Lip, 2014
Obejrzyj wszystkie zapowiedzi (2)
Zawartość do pobrania dla tej gry
19 września
What's up Chasers!

We had a big update last night and it's one you've all been waiting for!
Let's get right down to it...

The Story
Many hundreds of years ago, an almost dead Seighart was found by the Highlanders, who then healed him and gave him their powers. Due to a mistake on Seighart's part, he led Ashtaroth straight towards the Highlander's hideout…

Though Seighart lived, the rest of the Highlanders were destroyed and Ashtaroth left them, sealed within Kounat. The horror, hatred and despair felt at the moment of their deaths became deeply ingrained into their blood… And over the years their blood began to pool together… and Uno was born.




Being that Uno is a being formed from blood, his thirst for blood is never ending… With considerations on what his potential jobs will be in the future, we have decided to call his first job: Bloodless

Events

Get Uno!

UNO IS FREE! That's right, FREE. So what's the catch? During the next 3 weeks, you must level him up to 40! If you achieve level 40 with Uno, you can keep him. If at the end of the event, Uno is only level 39… Then he will be locked away…

Level Up Uno!

For each level milestone achieved Uno will be gifted with many rewards! Some of the potential rewards are 7 Day Timed Crimson Moon Coordi set, Sanguine Blood Dancer (Uno's weapon that will increase in stats as you level up), Uno's Cash Skills, Cash Armor Sets and more!

Also, if you can make it up to level 80, a very special coordi set will be rewarded!

Shop Goodies

Of course we can't forget about the limited sale sets! All items listed below can be found in K-Ching Shop under Academy.

Crimson Moon and Bloodless Coordi Package




Noir Coori Sets

These sets will be available for a limited time at a discounted price! Once the sale is over, they will be available at their normal price and will also be sold as individual parts.




Random Face Accessory Chest

This chest contains a random Gas Mask Chest, Pirate Eye Patch Chest, or Medical Eye Patch Chest. These items are available for a limited time at a discounted cost. At the end of the event, they will be available in the Coordi Shop for their original cost.




Last, but not least the Amazing GachaBall is here! So you're probably wondering… what is GachaBall? Think of a real life Gacha Machine… in game. Details regarding the mechanics will be posted on the website, so check out event page when it goes up later today!




As always check out the full details on our website!

Website Link
Patch Notes
Komentarzy: 6
Więcej
12 września
What's up Chasers!

A lot of exciting things were patched in tonight. Since there's much content to cover, let's get right into it!



Log in today and receive an Ultimate Weapon mission along with a Maid for Him coordi chest!
With the Ultimate Weapon Chest, you can acquire a special coordi weapon for Rufus, Asin, Zero, Dio or Veigas.

Also, make sure to open the Maid for Him chest to acquire a Maid outfit.. for HIM! We know all the boys have been secretly been wanting to dress like the girls.



Of course we can't forget about the main event! There have been sightings all over Aernas of this mysterious Uno character. He seems to have been through a lot and requires some protection. If you are able to protect him successfully, you'll receive Uno's Tokens. Collect the tokens and they'll be exchanged during the next maintenance for some awesome rewards... like a Shadow Necklace for Uno!!!



That's right! Gone are the days where you had to write all the restrictions in the room name. Now you can normalize stats, prohibit pets and 4th bar skills. You can even restrict certain ranks and those pesky Arme players with their Firebolts!



It's time for a Super Encore Gacha, but this one is a special one! Not only are Sia and Rui back for another round, the all new Aslan has decided to join us too! Check out Aslan and his Liones armor for all it's golden glory.



Lastly, we have some new items updated in the Shop. Level 80 Relic Evil Kaiser set is now available, along with Coordi Bags that will increase the size of your inventory. Also, don't miss out on the limited time sale of the all new Pet Glyphs!

As always check out the full details on our website! LINK

Komentarzy: 4
Więcej
Informacje o grze
The original online brawler, Grand Chase is a Free-To-Play, side-scrolling MMORPG fantasy epic. Players will join as a Knight of the heroic Grand Chase; an elite corps of warriors that fight to save the world of Aernas from the evil Kaze'aze and the wicked army that follows her. Grand Chase offers a bright, anime-inspired world with a fluid visual presentation, precise controls, a sophisticated combo-system, impressively strategic battle structure, and seemingly limitless customization of the look and feel of your characters.
Key Features
Completely free-to-play:
No Tricks, No Questions, No Mess… Not Ever!
From level 0 to End-Game, Grand Chase is completely free-to-play

A playable character roster like none other:
With 19 playable characters, and up to 4 completely unique Job Classes per character, Grand Chase offers one of the most dynamic and versatile MMO character rosters ever.
Change up your game and play the way you want to play!

Co-op Or Single-player Dungeons:
Join together with up to 3 other players or go it alone in an immersive and comprehensive anime-inspired RPG world.
A vibrant realm chalked full of High-Fantasy, Steam-Punk, Sci-Fi and Anime aspects spectacularly tied together into a unique tale of heroism. Join the Grand Chase and become a part of a fantasy epic that will captivate you from the very beginning.

PvP Combat:
Earn PvP specific ranks, put your name up in lights on the community leaderboard, get epic loot and level-up! Grand Chase PvP offers competitive players the center stage.
From 1v1 to 3v3 and a myriad of options in between, trounce the competition in fiercely competitive, industry leading PvP
Wymagania systemowe
Minimum:


OS: Windows XP or higher

Processor: Pentium4 1.5GHz/AMD 1GHz

Memory: 1 GB RAM

Graphics: Nividia Geforce4 MX440 or better (ATI Radeon 9500)

DirectX: Version 9.0c

Hard Drive: 4 GB available space
Recommended:


OS: Windows 7 or higher

Processor: Intel/AMD 2 GHz or higher

Memory: 2 GB RAM

Graphics: Nividia Geforce 6 Series or better (ATI Radeon 9800)

DirectX: Version 11

Hard Drive: 6 GB available space
Pomocne recenzje klientów
Tytuł:
Grand Chase
Gatunek:
Gry akcji
,
Przygodowe
,
Free to Play
,
MMO
,
RPG
Producent:
KOG
Wydawca:
KOG Games
Data wydania:
17 Lip, 2014
Języki:
| | Interfejs | Pełny dżwięk | Napisy |
| --- | --- | --- | --- |
| Angielski | | | |