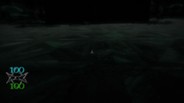 Blinding Dark is a First Person Adventure horror game. Complete puzzles, collect items and power-ups, fight enemies and do your best to manage the very thin resources you have at your disposal to uncover terrible secrets.
Release Date: Aug 12, 2014
Watch HD video
September 9
Just a short fix to the patch:

- corrected some level design deficiencies
- improved the camera positioning while jump-running so that it's easier to determine ledges
- changed the range at which the 'Use' icon appears to correctly display the interact distance
0 comments
Read more
September 5
We are happy to see this new version up and running.
A lot of work went into figuring out some AI improvements and we are still not done ... But, overall, this will be the final version before the new incoming Act.

Let's have a look at what was added and fixed:

- improved control of the boss battle
- improved and optimized AI
- improved level design for better resource management
- enforced some extra controls when using mirrors
- minor correction for weapons effects and physics
- more graphic settings added
- mouse sensitivity setting added
- made revolver loading more 'realistic' (now you reload revolver one bullet at a time)
- added more jump scares / sound effects spread throughout the game
- added even more methods to force interactables not go through walls
- added rule that interactables which go through walls and are lost, respawn to original position
- added some information regarding Soul Urns in the Help menu
- added demo on Steam!

Check the demo here: http://store.steampowered.com/app/319390/

Last but not least, we would like to thank everyone for the interest and awesome support!
1 comments
Read more
About the Game

We always dreamed to play more games like
Clive Barker's: Undying
, but the horror genre had a sudden change in direction which moved away from these niche games. As soon as
Amnesia
franchise started to pick up we saw an opportunity for a new mix. The general conception is that as soon as you have weapons to fight with, the horror part of the game fades away. We believe this is incorrect and
Blinding Dark
is our attempt to prove otherwise. Scarce ammunition, powerful enemies and limited options to recover health, creates a lot of tension and fear of death. Pair this up with the fact that there is a serious repercussion when dying and you have the danger / tension element back in the game.

You wake up in an entrance hall of, what seems to be, a mansion. You can't remember who you are and how you got there.
Step by step you adventure into the dark to discover your past and unfold your future. Collect ancient relics and discover what is their unique ability. Take your time and
analyze the surroundings. Throwing yourself head on will often prove to be a deadly mistake.

audacious combination between horror elements and old-styled first person shooter feeling

interesting storyline that spans across multiple Acts and has deep roots within the general lore of the Blinding Dark world

collect unique weapons and items, each with it's specific use

survive against hell spawns, demons, monsters and spirits, each with it's unique strengths and weaknesses to discover and manipulate

challenge yourself with difficult platforming and puzzle elements

deep and rewarding exploration of hand-crafted environments, discover its secrets

high quality graphics and first person full body view perspective
PC System Requirements
Minimum:


OS: Windows XP

Processor: Dual core from Intel or AMD at 2.8 GHz

Memory: 3000 MB RAM

Graphics: nVidia GeForce 8600/9600GT, ATI/AMD Radeaon HD2600/3600

DirectX: Version 9.0c

Hard Drive: 1100 MB available space

Sound Card: DirectX compatible
Mac System Requirements
Minimum:


OS: OSX 10.7

Processor: Dual core from Intel or AMD at 2.8 GHz

Memory: 3000 MB RAM

Graphics: nVidia 320M or higher, or Radeon 7000 or higher

Hard Drive: 1100 MB available space
Linux System Requirements
Minimum:


OS: Ubuntu

Processor: Dual core from Intel or AMD at 2.8 GHz

Memory: 3000 MB RAM

Graphics: nVidia 320M or higher, or Radeon 7000 or higher

Hard Drive: 1100 MB available space
Helpful customer reviews
Title:
Blinding Dark
Genre:
Action
,
Adventure
Developer:
Games Hut
Publisher:
Plug In Digital
,
Bulkypix
Release Date:
Aug 12, 2014
Languages:
| | Interface | Full audio | Subtitles |
| --- | --- | --- | --- |
| English | | | |