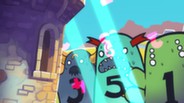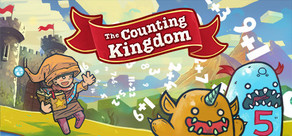 Get your spellbook ready! It's time to protect The Counting Kingdom in this tactical math puzzler featuring strategic tower defense gameplay and a colorful cast of characters. Banish monsters and save the day!
Release Date: Aug 5, 2014
Watch all 2 trailers
August 5
Get your balloons and party hats out, The Counting Kingdom has released! Today is a day of magic, monsters and math – please help us spread the word!




Along with font updates and a few small graphical fixes, here are the bugs that have been fixed in the 1.0.0 update:

If the player has the Helper Panel up and combines spells, the panel is no longer accurate

In the first tutorial, players could attempt to drag the spell causing all sorts of weirdness to happen

The incorrect number of doubling tiles was showing up in Free Play mode

If a battering ram gets into the castle, but on the same turn a crumbling tower gets the last monster, the player will lose and then win
A HUGE thank you to all of our Early Access players who have given us feedback and helped us track down bugs – we're incredibly grateful for your help making this game great! A big wizardly hug from all of us here at Little Worlds Interactive.
- Jenna and the Little Worlds team ːwizardmagicː
0 comments
Read more
July 28
With the game feature complete we've been polishing things up, getting to all the little things that we didn't have time to revise before, and making sure the game is as bug-free as possible. Here's the list of what's new in this build:

End of Game Cinematic
After you've been kind enough to rescue the Kingdom, it's time to celebrate! I don't want to spoil the ending, but I can promise that it includes cake.

If you've already finished the game, you can access this cinematic by clicking on the little gear button on the Title Screen, and selecting "End Story". This will be locked until you finish the game, so no peeking ahead!




New Particle and Sound Effects
Check out the new particle effects for the Kaboom potion, Freeze potion, and the crumbling towers. We also have new sounds for the Kaboom potion and Battering Rams.

Tiny Changes

Updated Credits screen

The Kaboom potion now gives 200 points

Players can now reset their save data from the title screen menu

Players can now access both cinematics from the title screen menu
Bugs that have been fixed
Players can click castles during the "You Rescued The Counting Kingdom" screen

Monsters that are moved onto doubling tiles do not have their numbers doubled

The spell effect doesn't show up for the armored monster the second time you cast a spell on it

If you move a monster behind a battering ram it stops moving forward

If you use a freeze potion and the battering rams come out during the next two turns, after the potion wears off that row of monsters doesn't move forward

Players can use the Move potion, but then not click on any of the arrows

The game is very close to launching - we'll be announcing the official date tomorrow! If you find any bugs please let us know in the forums so that we can get those all squashed as quickly as possible!

Thanks as always,
Jenna and the LWI team ːwizardmagicː
0 comments
Read more
Reviews
"Combine the fact that even I got dragged into enjoying The Counting Kingdom being a crusty adult with it's gorgeous art direction, cute monsters and colourful scenery, and I think this is a game that's pushing all the right buttons."
Indie Statik

"Making a video game designed purely for entertainment is hard. Making a video game that can entertain and educate seems infinitely harder, if only for how rarely the goal is accomplished... That's what makes it so special when a game like The Counting Kingdom, which is available on Steam early access, manages to deftly balance fun and learning."
The Daily Dot

"In The Counting Kingdom, math is magic, but it's a magic that's available to all. Without time limits, without punishment, and with a focus on fun and strategy—and yes, cuteness."
Pixelkin

About the Game
Get ready for magic, monsters, and math with The Counting Kingdom!
Writing simple spells, brewing bubbly potions… yesterday was just another day in your life as the Wizard's Apprentice. Today, a horde of angry monsters is attacking The Counting Kingdom, and only you can defend the castle towers! Using your spells, potions, and the mighty power of mathematics, you must banish the monsters and save the kingdom!
Take up your tome of spells and save the castle in this tactical puzzler, featuring strategic tower defense gameplay across an expansive world map.
Each monster has a number: add them together to cast your spells

Rack up points with powerful combos and well-timed potions

Challenging tower defense gameplay that's entertaining for gamers of all ages

Encourage excitement about math with addition challenges made for family fun

Explore a colorful world with 30 levels of gameplay in five distinct regions of the kingdom

Dynamically-generated game levels create high replay value and guarantee a fresh math challenge

Serious gaming! This clever math game requires real strategic thinking
Ready with your spells? The Counting Kingdom needs you to save the day!
PC System Requirements
Minimum:


OS: Windows Vista/XP, Windows 7, Windows 8

Processor: 1.5 Ghz

Memory: 1 GB RAM

Graphics: Graphics Card made within the last 4 years (Pixel Shader 3.0, Vertex Shader 3.0)

Hard Drive: 350 MB available space
Mac System Requirements
Minimum:


OS: 10.6

Processor: Intel based Macs only

Memory: 1 GB RAM

Graphics: Graphics Card made within the last 4 years (Pixel Shader 3.0, Vertex Shader 3.0)

Hard Drive: 350 MB available space
Helpful customer reviews
Title:
The Counting Kingdom
Genre:
Casual
,
Indie
,
Strategy
Developer:
Little Worlds Interactive
Publisher:
Little Worlds Interactive
Release Date:
Aug 5, 2014
Languages:
| | Interface | Full audio | Subtitles |
| --- | --- | --- | --- |
| English | | | |
Awards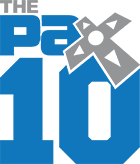 PAX 10 2014
Grand Prize Winner: MassDiGI Game Challenge 2014

Winner: Big Indie Pitch Jr. 2014

Indie Prize Showcase USA 2014