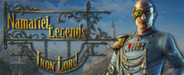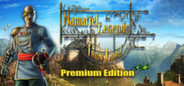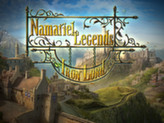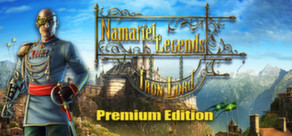 In this adventure quest game player will need to sneak into the citadel of cruel Iron Lord and rid invaded land of Namariel from tyrant after escaping from air prison, revealing the secret of Iron Lord and rescuing legitimate King and Queen of Namariel.
Release Date: Jun 5, 2013
Watch all 3 trailers
Steam Greenlight
The game was Greenlit by Steam Community
Collector's Edition
This Premium Edition includes extra 13 locations (about 90 minutes of additional gameplay in which the player has to rescue legitimate King and Queen of Namariel)
Feature List
More than 50 3D movies and cutscenes
Unique device – "mind reading device" with which the player can read the thoughts and desires of any character in the game
2 game modes (normal and advanced)
About the Game
Game's action takes place in a magical land of Namariel, where magic and science joint together. The game is played from the first person; you will see the world through the eyes of king's daughter, who was overthrown by the brutal Iron Lord.

We selected Steam Punk as a style of the game, which means that you will find many interesting puzzles, interactions with objects and mechanisms. The player will have to escape from the air prison, find the Great Prophet in magic forest, reveal the secret of the Iron Lord, sneak into his citadel and rid Namariel from cruel tyrant.

We tried to invent something new, for example there is "mind reading device" in the gameplay; by using this item you'll be able to divine thoughts of characters, who are unable to communicate with you. Also you will have a robot assistant at your disposal, his name is Jim, he will help you in solving quests, and also, from time to time you'll be able to switch controls of both main character and Jim to walk through levels with his assistance.

Large game world, many magnificent locations and lots of pleasant animation; by the way, animation is what we are especially proud of, because we are a small studio, but we really wanted to do our best in terms of quality, so that you would like it.

In spite of the linear gameplay, at the same time there is a freedom in choosing several quests to resolve, not connected among themselves, we don't lead you by the hand, giving you rein to choose.

Dozens of brain-teasers, mini-games and innovative solutions, ranging from simple mini-games in two moves to advanced mode mini-games, where help of your assistant may be needed.
PC System Requirements
Minimum:


OS: XP, 7

Processor: 2,5 GHz

Memory: 2048 MB RAM

Graphics: Any

DirectX: Version 9.0

Hard Drive: 4 GB available space

Sound Card: Any
Mac System Requirements
Minimum:


OS: Mac Os x 1.4

Processor: 2,5 GHz

Memory: 2048 MB RAM

Graphics: Any

Hard Drive: 4 GB available space

Sound Card: Any
Namariel Legends: Iron Lord © 2013 PlayRIX. Developed by Shaman Games Studio. All rights reserved. Unity 4 © Unity Technologies. All rights reserved.
Helpful customer reviews
7 of 7 people (100%) found this review helpful
154 products in account
3 reviews
11.6 hrs on record
I enjoyed this puzzle game, visually very pleasing, some interaction with other people and creatures, the little robot helper was great felt the creators could have used him a little more in the game play, you know build on his personality. The puzzles are fairly easy, there is a strategy guide. A couple of days fun, Im happy, hope this helps
1 of 1 people (100%) found this review helpful
384 products in account
66 reviews
6.1 hrs on record
Good point and click adventure game, with puzzles.
Difficulty is well balanced, puzzles are logic and, if you ever go crazy, there is a step-by-step guide to save your ♥♥♥.
Short, as usual.
Title:
Namariel Legends: Iron Lord Premium Edition
Genre:
Adventure
,
Casual
Developer:
Shaman Games
Publisher:
PlayRIX
Release Date:
Jun 5, 2013
Languages:
| | Interface | Full audio | Subtitles |
| --- | --- | --- | --- |
| English | | | |
| French | | | |
| Italian | | | |
| German | | | |
| Spanish | | | |
| Dutch | | | |
| Japanese | | | |
| Korean | | | |
| Portuguese | | | |
| Russian | | | |
| Swedish | | | |
See all 11 supported languages