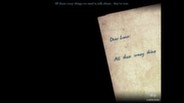 Luna's friend has disappeared and She must rely on her fearless wit and trusted allies to find her friend. Help Luna investigate the Madra Alta Cult and defeat the Wolf King.
Release Date: Jun 6, 2014
Watch HD video
Reviews
"Everything about it, from the gorgeous illustrations, to the lore of the mysterious game world, to the highly inventive hidden object gameplay will leave you breathless by the final cinematic, and most certainly howling for more!"
4.5 of 5 – Gamezebo

About the Game
Luna has been summoned by Tara, her best friend, to an ancient village on a remote island. Tara needs Luna's expertise on a newly unearthed artifact that might prove the existence of the legendary cult of the Madra Alta, or Wolf Man. But when she arrives the locals are acting very strangely, her friend has disappeared, and terrible clues reveal a situation beyond her worst nightmare. She must rely on her fearless wit and trusted allies to find her friend. She must dig deep into the instincts and courage of her own inner animal to defeat the Wolf King himself.

***Please note, only the English version is the Collector's Edition.
System Requirements
Minimum:


OS: Windows Vista / XP / 7 / 8

Processor: 1.0 GHz Pentium 4 or equivalent

Memory: 512 MB RAM

Hard Drive: 982 MB available space
Helpful customer reviews
7 of 8 people (88%) found this review helpful
1,685 products in account
209 reviews
7.3 hrs on record
In a world thats all GO TEAM JACOB, one girl stands alone to rescue her BFF4Life Tara! A story of beauty and the beast, where you are both beauty and beast. This puzzle game is a great challenge for beginners wanting to get in on the hot action of puzzle games, veterans should grab some moon-shine to dull their senses. None of the puzzles are over complicated with many giving a good sense of puzzle satisfaction at completing them. Puzzles are very well thought out and creative making them fun to solve like the one where you need to align four wolves to how at the moon! There are even puzzles inside of puzzles inside of puzzles! There is a strategy guide, a hint button, and if a puzzle is overwhelming then players can just hit the skip button so noone can get stuck while playing. There are games with really good stories, and this is one of them. The game is a few hours, but its a good ride, that will leave you howling for more because a short game thats good is better than some puzzle games dragging things out with repetitive puzzles.

There are clearly scenes that should be Hidden Object Games, but there are no hidden object games in this. After saving the day, the game its not over. Instead of settling for the bad ending, in the bonus content its possible to achieve a good ending. After completing the good ending and unlocking the concept art, the game says explore the island with a quest marker but I must be barking up the wrong tree because after trying everything possible nothing progressed anymore of the bonus content. This game will be awesome to play around HOWL-oween.

Rating: 10/10 Value: $5.99
4 of 9 people (44%) found this review helpful
82 products in account
1 review
4.2 hrs on record
At this point, I'm only playing this game out of pure spite. Its a cute point & click mystery game with some werewolves thrown into the plot, which sounded like just what I needed, and like it would be fun. Right? WRONG! Steam crashed the first FOUR times I tried to start the game, even after verifying the game cache. I couldn't even close the game OR the steam client bootstrapper in task manager. Finally got it going after the THIRD time I restarted my computer, uninstalling and reinstalling the game, and restarting steam AGAIN. I thought, FINALLY, I can play the damn thing. And I can. And it's interesting, and I like the color palette, and so far it's vaguely creepy without being <i>too</i> scary, and I like the puzzles.

*sigh* In conclusion, if you feel like you need the game, it's actually pretty good so far, so go ahead and get it. But make sure it's on sale. You deserve a discount for your future frustrations.
Title:
The Beast of Lycan Isle - Collector's Edition
Genre:
Adventure
,
Casual
Developer:
Gogii Games
Publisher:
MumboJumbo
Release Date:
Jun 6, 2014
Languages:
| | Interface | Full audio | Subtitles |
| --- | --- | --- | --- |
| English | | | |
| French | | | |
| Italian | | | |
| German | | | |
| Spanish | | | |
| Dutch | | | |
| Japanese | | | |
| Russian | | | |
See all 8 supported languages