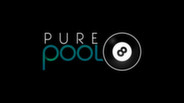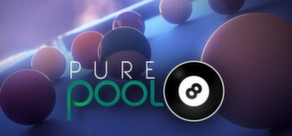 Get ready for the most authentic Pool experience you've ever witnessed from the comfort of your couch!
Release Date: Jul 31, 2014
Watch HD video
Downloadable Content For This Game
August 26
VooFoo Studios have developed an initial update for Pure Pool which is available to download now. The update not only includes various improvements based on your feedback, it also delivers fresh content. You can even look forward to the addition of the brand new game mode; UK 8-Ball.

The full PC improvements include:

• New game mode – UK Black-Ball (UK 8-Ball) added to the roster.
• New 'Master' difficulty with aim aids turned off.
• 9-Ball free table - If the player has 9-Ball as their default game type the 9-Ball rack will be set up in free-play mode rather than the current forced 8-Ball.
• General AI improvements including:
- Improved ball in hand placement
- Ability to get out of snookers reduced
- Amateur difficulty slightly toned down
- Removed long AI wait times when ball near to a cushion
• Opponent player card accessible mid-game - Allows the player to see their opponent's player card at any time during a match.
• Opponent able to view player's table cam - Allows the player to see through the camera of the opponent when walking around the table.
• Player online feed only for friends - Removed player online notifications. Only displays friends who come online.
• Diamonds on the table rails to help players when shooting doubles.
• Yellow aim line made more distinct to reduce confusion between the two lines.
• Potting the black from the break now re-racks the balls.
• Player is now asked if they want to play against a DNA opponent or wants to continue searching for another online player.
• DNA now displayed next to the user name to clearly mark it out as an AI player.
• Server optimization.
• Opponents cue movement made visible in real time in online matches.
• Bug fix for players games not timing out and the game being awarded to the absent player.
• Bug fix to stop the players changing their difficulty mid-challenge and posting their score/time on the incorrect leaderboard.
• Fix for not being able to select language type.
• Fix for inverted controls when ball-in-hand.
• Fix for sound only coming out of headphones.

Mark Williams, Technical Director from VooFoo Studios says "We'd like to take this opportunity to thank fans for their patience and concise feedback which has aided us in the development of the update. We urge fans to continue to feed back to us on their experiences with the game and hope that they enjoy the improvements and fresh content on offer in the update".

If you have any additional feedback for us on Pure Pool please don't hesitate to get in touch, whether that's here on the Steam Forums, via social media or email. Many thanks once again for all your feedback so far.
12 comments
Read more
About the Game
Let the makers of Hustle Kings™ transport you to the slick and exciting world of Pure Pool. Experience a living, breathing, bustling Pool Hall from the convenience of your living room – all wrapped up in VooFoo Studios signature jaw-dropping visuals! Whether you prefer to spend your time playing solo or weighing up against the competition, connect and prepare to be blown away by the next best thing to real life Pool.

With 4 game modes from classic American 8 Ball Pool to Killer, 4 challenges from Perfect Potter to Royal Rumble and full live online Multiplayer, rack-up, hone your skills and compete against the best in online tournaments and matches for a place in the Global Leaderboards. Pure Pool also builds a DNA profile as you play creating an AI interpretation of yourself, your friends and your foes – which you can still play against, even when they're not online.
System Requirements
Minimum:


OS: Windows Vista

Processor: 2.0 GHz Dual Core

Memory: 2 GB RAM

Graphics: NVIDIA GeForce 8800GT or AMD Radeon HD 3830

DirectX: Version 10

Hard Drive: 600 MB available space

Sound Card: DirectX Compatiable
Recommended:


OS: Windows 7

Processor: 2.0+ GHz Dual Core

Memory: 3 GB RAM

Graphics: NVIDIA GeForce GTX 560 or AMD Radeon HD 7750

DirectX: Version 10

Network: Broadband Internet connection

Hard Drive: 600 MB available space

Sound Card: DirectX Compatiable
Pure Pool © 2014 Ripstone Ltd. Developed by Voofoo Studios Ltd. "Pure Pool" is a trademark of Ripstone Ltd. All rights reserved.
Helpful customer reviews