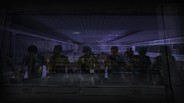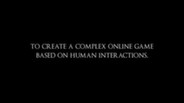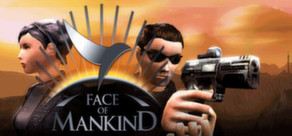 Face of Mankind is a sandbox game about a potential future, far removed from human civilization as we know it. Evolve your character to its ultimate potential, whether that is the accumulation of wealth, power, social status, or all three, and watch the effects of your actions ripple throughout the universe.
Release Date: Jul 18, 2014
Watch all 2 trailers
Downloadable Content For This Game
August 27
+ Implemented Turrets

Turrets come in two flavors, personal and territorial.

Territory Turrets are deployed in owned territory and are counted as a territory object. They require electricity to power them, and will be de-activated if they do not receive it.

Personal Turrets are purchased from the marketplace, and can be placed anywhere. They do not require electricity to run. There is however a maximum of 3 per person per world.

All turrets have a handful of customization options, allowing them to define exactly under what circumstances a player should be targeted by a turret.

Turrets cannot be hacked, but they can be destroyed!
+ Implemented Customized Schematic
Every item in the game now has a "rarity" value. This value will help players differentiate between items of different benefits, and keep the market from becoming too cluttered by new items.

Every schematic market now has another set of schematics for all Weapons, Armor, Medical Items, and Mechanical Augmentations. These special schematics allow players to customize the item's attributes, add mods, and further enhance either the process or the item itself.

Production Mods can be found as loot from killing aliens. Mods include reductions to durability loss, bonuses to damage/protection/healing/effectiveness/ammo, and decreases to the amount of time the process takes.


5-50% Production Speed Increase

5-40% Durability Loss Reduction

3-10% Damage/Protection/Healing/Effectiveness/Ammunition Buff

With the ability to have multiple schematics for the same item, we have now added two additional carbon schematics. One that makes use of Anthracite, and another that makes use of Oil. These will yield more Carbon per resource than the normal schematic.
+ Based on player feedback, the following changes have been made to the bounty system
The Hunter Augmentation can no longer lock onto offline targets.

Bounty Creators will now receive a mail when someone has applied for the bounty.

Bounties are now auto-deleted after a week if not completed.

Dramatically increased the number of bounties that each player may apply for.

Increased the maximum bounties an individual player may create.

Arrests will now process as bounty kills.
+ A series of small changes have been made to increase the quality of life.
Alien Loot now stacks similarly to minerals and production components.

Backpacks are now automatically deleted after 8 hours.

Added the current online status to the Department manager.

Mission log entries older than a week will now be removed from the history correctly.

Added pages to the mission log.

Added inactivity search filters to the faction member list.

Decreased the durability loss of armor.

Decreased the destruction and xeno damage of all weapons.

Removed the armor durability loss from death.

Players will now see an icon above deployables that they own.

When your trade opponent changes their credits or items, your trade will be automatically un-accepted.

Explosive charges are now taken into consideration when detecting if a player is unarmed.

Decreased the amount of time it takes for the slot machine to complete a spin.
+ Many new marketplace features have been added. These include new features in-game and additions to the marketplace.
Aliens will now drop special Lock Boxes. These boxes can be unlocked using keys from the marketplace and will yield items not found in-game.


Blue: Contains every type of marketplace clothing and hat.

Green: Contains augmentations with a 5-20% buff to their effect, along with the Personal Turret.

Red: Contains guns with a 5-15% damage buff, with the Golden Zanathid (only available in this box)

Gray: Contains medical items with a 10-20% buff to their healing values.

Teal: Contains all production mods, along with a few special rare mods not available elsewhere.

Yellow: Contains armor with a 10-20% protection buff, and Exile Armor.

Skill Time Respec

Large Alien Eggs

Alternative Armor Colors (Marketplace armor loses durability at half speed)

Coin Vouchers

Personal Turret
- Fixed a bug that would cause mechanical augmentations to never lose durability.
- Fixed a bug that would cause faction and player name changes to not appear in the department list.
- Fixed a bug that would occasionally cause production processes to break, costing the owner the items.
- Fixed a bug with merging armor when stacked together.
- Fixed a bug that prevented schematics from being split.
- Fixed a bug with the display of coin repair prices.
- Fixed a bug with the display of the energy pistol production skill.
- Fixed a bug that would cause players to drop their confiscated items if they died in prison after being released.
- Fixed a bug that would allow prisoners to vort to non-prison worlds.
- Fixed a bug that would cause casino funds to be lost entirely if the user was not on the world.
- Fixed a bug that was causing territory income to be logged as world service income.
- Fixed a bug that would incorrectly set the transfer target of slot machine withdrawals.
5 comments
Read more
July 24
+ Added a new world to the vortex network: Pegasi 51: "51 Pegasi B is a massive planet orbiting at a distance of only 0.05 Aus from its sun. Although it is very tectonically active, the CMG established a colony here on a rock plateau where it is safe from the volcanic oceans." This world features the following services:

Titanium + Uraninite Mining

Schematic Market

Item Storage

Vortex Network

Medical Station

Item Recycler

Apartment Complex
+ The faction rank colors will now be visible in Department chat.
- Fixed a bug that would occasionally cause knives and tazers to do no damage.
- Fixed a bug that would cause market items removed through the territory deployable to remain until the player left the world.
- Fixed a bug that prevented the hunter scanner from targeting players through normal scans.
5 comments
Read more
Reviews
"That's when I knew that a game like Face of Mankind, even with its older graphics engine and intense bursts of combat followed by hours and hours of crafting, was a perfect example of why I love my job. It defines what an MMO is, something that we MMO fans need during these days of press releases that make you ask, "So, does anyone know whether this is an MMO or not?""
Massively

"The long and short of it is that you're actually going to feel like you're a part of something that matters. Which is kind of awesome."
MMOHuts

Ultimate Bundle - Jump start your experience with over $100 worth of items!
The Face of Mankind Ultimate Bundle provides the most benefits for the best deal. It is packed full of amazing features for only $59.99, including:

- A limited edition 90 day Elementum token (once activated from your inventory, it provides 90 days of premium gameplay)
- Immediate access to an Underwater Suite, featuring extra storage slots and more space over the small default City Flat & better than the Starter Pack's City Apartment
- Black "Incognito" Clothing for your character (both male and female top, pants, and shoes)
- Black "Incognito" Shades (sunglasses) for your character
- 30 days of 20% faster skill training (twice as good as the Starter Pack's boost!)
- 30,000 Universal Credits (in-game virtual currency)
- 500 marketplace coins
Starter Pack - For those of you who want a few things to help you get started
The
Starter Pack
is great for new players and provides multiple benefits for just $19.99:
- An Elementum token (once activated from your inventory, it provides 30 days of premium gameplay)
- Immediate access to a City Apartment, featuring extra storage slots and more space over the small default City Flat
- 30 days of 10% faster skill training
- Additional 15,000 Universal Credits (in-game virtual currency)
Welcome to Face of Mankind!
Face of Mankind: Fall of the Dominion is a game about a potential future, far removed from human civilization as we know it. Driven by memories of violence, overcrowding and a depletion of all natural resources, mankind has left Earth to seek out remote locations among the stars to begin anew. All across the galaxy colonies were built, connected through a series of gates referred to as the Vortex Network. From its seat of power in Manhattan, a single government known only as the Dominion controlled all of humanity.

Now the Dominion has fallen and anarchy is soon to spread across the stars. New empires will rise and fall, blood will be spilt, and men will be broken. What you do with power is your choice to make; your destiny is yours and yours alone to define. Create your own faction and make your mark on the galaxy.

How will you shape life after the Dominion?
YOU, the player, are in control
Anything is possible in the galaxy of Face of Mankind: Fall of the Dominion, and it is up to you, the player, to decide how you want to play.. Every action you take will impact someone, somewhere, in some way. Evolve your character to its ultimate potential, whether that is the accumulation of wealth, power, social status, or all three, in the realistic and futuristic world of FoTD, set forth in the 24th+ century.
Here are some basic scenarios that have occurred in the past with real players.
-> You are a criminal working to undermine the police from within. You spend a month working your way up through the ranks of the Law Enforcement Department while gaining the trust of everyone around you. However, you are secretly manipulating the faction members and attempting to destroy it internally, starting a coup.

-> You are a member of one of the largest corporations in the game, and that corporation owns half of the territory in the galaxy. You have a monopoly on all of the resources, and enemies do hourly attacks on your colonies in an attempt to capture them back.

-> You have just joined the game and know nothing about it. You pull out your gun and kill someone, trying to figure out how to play. That man is a leader of an enemy faction, and you have just started a war that will shake the very foundation of the game.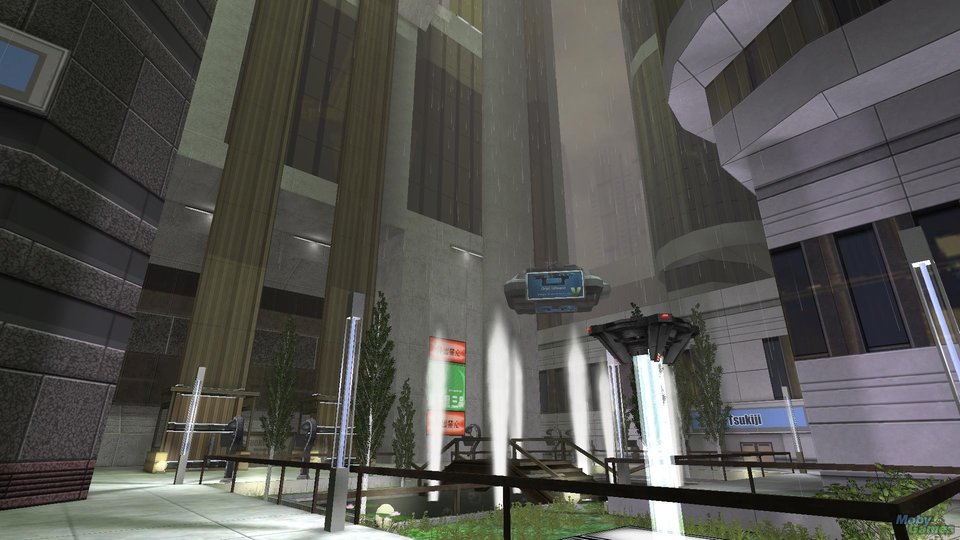 About the Game
In Face of Mankind, the gameplay mechanics are all based around the principle of player interaction, and is almost exclusively player driven.
1.
Open Faction System
: Our game is built around player interaction with a strong toolset for players to organize themselves. Any player can create their own faction, and from there the world is theirs to explore.
Players can be given ranks by higher ranking players in the faction, giving them access to more administrative tools and abilities.
There are also player-run departments within these factions in which players can be organized based upon their role in the faction. Some factions might have tactical departments and departments dedicated to production, while others may have departments dedicated to selling drugs or extortion.
2.
No Grinding
: While player progression is important, any system that forces players to mindlessly repeat the same task for hours is out of the question. Our game features a time-based skill system, which allows you to simply select the skill you want to progress and continue to play while it progresses.
3.
No Classes
: Face of Mankind features a broad skill system, rather than a very vertical one. This means that everything you progress is defined purely by your own interests, without any mechanically defined role telling you what to do. Theoretically, you could even have every skill in the game if you play long enough.
4.
Player-driven Economy
: Get immersed in the vast economy of Face of Mankind, complete with its own virtual currency called Universal Credits (also known as "UC" by the community). The economy bends to the will of the players, with all that they do defining the pricing and availability of items. Most items in the game are crafted by players and then auctioned or sold to others. The economy of Face of Mankind is that which would be expected in a living, breathing, virtual universe.
5.
Open PvP/Active Combat System
: Not wanting to conform to what everything else on the market is, our core combat system is that of a twitch-based first/third person shooter. Few places in the universe are safe, but we have systems in place to allow users some level of protection. Place a bounty on them if you feel wronged, and someone is sure to exact your sweet sweet revenge.
6.
Persistent Universe
: Our universe is vast, ready for the players to conquer. The game features a persistent universe where everything you do leaves a footprint long after you log off.
7.
True Weight of Player Actions
: Everything you do within the game comes with a consequence. These consequences cannot be escaped, and everything you do leaves a lasting impact on the game world. No argument or friendship will ever go unheard, and every experience will be different than the last.
8.
Crime and Punishment
: With the fall of the old dominion, came the fall of order. Now the law and punishment equally are up to your discretion as a player. Will you take over the prison colonies and declare your own police state across the galaxy, or will you become a ruthless bounty hunter who doesn't care about anything, but the wealth that comes from order?
9.
Territory System
: The territory system allows factions to capture almost any area in the game world in the name of their faction. Once captured, the owning faction can place down objects to customize their new territory. These objects range from market vendors to slot machines and almost everything in between. Your factions name is also displayed upon owning the territory. Set taxes, remove access, drive conflict and milk the economy. It's all up to you!
10.
Roleplay
: The most unique aspect of Face of Mankind: Fall of the Dominion is the way that these mechanics interact to create an experience unlike anything you have had before. While at first glance the game may seem relatively simple, once you immerse yourself in the game universe, you will never want to quit.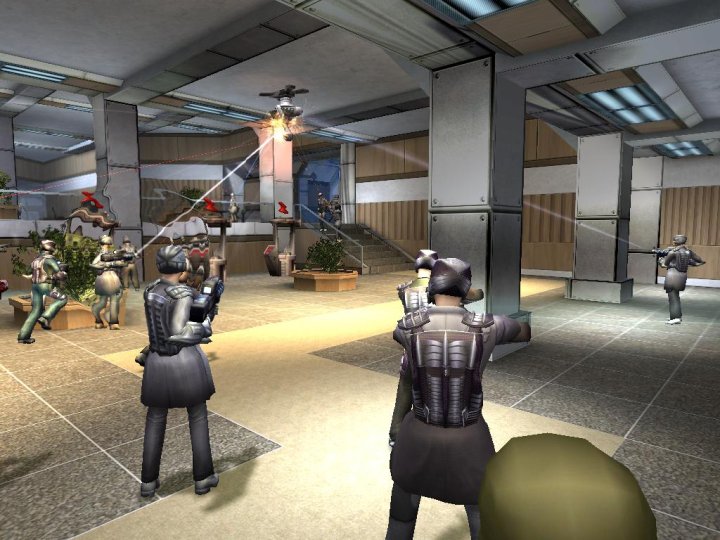 How to try the game
If you would like to try out Face of Mankind, you can play for free by registering an account on our website and downloading the game client for free through Steam. There is no time limit in regards to how long you can access the game like some other MMO's, but rather there are some functional limitations. We strongly recommend purchasing one of the above bundles/DLC options as they are better deals than on our website and it helps with development. Some of the differences between free and premium accounts are listed here:
http://www.faceofmankind.com/content/comparison
Purchasing the game on Steam unlocks additional features and helps support the continued development of the game.
System Requirements
Minimum:


OS: Windows® XP or later

Processor: 2.0 GHz processor

Memory: 1 GB RAM

Graphics: DirectX 9 compatible VGA card with pixel shader 2.0 support and 128 MB video RAM

DirectX: Version 9.0c

Network: Broadband Internet connection

Hard Drive: 5 GB available space

Sound Card: DirectX compatible sound card
Recommended:


OS: Windows® XP or later

Processor: Dual Core 2.0Ghz Processor

Memory: 2 GB RAM

Graphics: GeForce 6600GT 256MB video card or better

DirectX: Version 9.0c

Network: Broadband Internet connection

Hard Drive: 5 GB available space

Sound Card: DirectX compatible sound card
Important Note: Game mechanics and premium gameplay features are subject to change at any time without notice.
Helpful customer reviews
Title:
Face of Mankind
Genre:
Action
,
Adventure
,
Free to Play
,
Indie
,
Massively Multiplayer
,
RPG
,
Simulation
Developer:
Nexeon Technologies
Publisher:
Nexeon Technologies
Release Date:
Jul 18, 2014
Languages:
| | Interface | Full audio | Subtitles |
| --- | --- | --- | --- |
| English | | | |