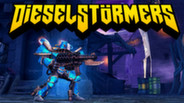 DieselStormers - Coop action at its core! Build your guns and gear, grab some friends and shoot your way through the randomly generated city of Ravensdale. Upgrade your Dieselknight powers and blast some Orcs!
Release Date: Jul 17, 2014
Watch HD video
Early Access Game
Get instant access and start playing; get involved with this game as it develops.
Note: This Early Access game may or may not change significantly over the course of development. If you are not excited to play this game in its current state, then you may want to wait until the game progresses further in development. Learn more
What the developers have to say:
Why Early Access?
"We believe Steam Early Access is a fantastic platform for getting feedback from the community, making it a wise choice for an indie developer like us. After a successful Kickstarter campaign we are reassured that we are on the right track and we're always excited when our fans share more of their great ideas!"
How long will this game be in Early Access?
"Our plan is to roll out a major update every 3-4 weeks and we expect the game to reach final release quality Q2 2015."
How is the full version planned to differ from the Early Access version?
"The full version will feature:
Oodles of random loot to assemble your guns, armor and group upgrades
Modular enemies with combinable special abilities, modular elite enemies with exchangeable body parts and modular multi-segmented bosses
A variety of generated missions to choose from with a rich, layered environment full of hazards to slam your foes into and calamities like raid bombardments and goop tides that blast friend and foe alike
An overarching storyline and missions that advance the story, with a focus on fleshing out the characters and setting
"
What is the current state of the Early Access version?
"From the get go we will feature multiplayer co-op with mouse+keyboard and basic controller support. Fully functional rule based procedural level assembly system, randomized loot and basic character progression. There will be monsters in the city catacombs to hunt, loot to grind and a few mission types."
Will the game be priced differently during and after Early Access?
"During Early Access the game will be cheaper. After Early Access the game's price will be increased to the final price."
How are you planning on involving the Community in your development process?
"If you have an idea for a feature, a boss fight, or maybe some awesome new co-op dynamic – we would love to hear you out! Here you can find
our forums
, feel free to ask questions directly or post your suggestions. Let your imagination run wild (-;"
Read more
Buy DieselStormers 2-Pack
Get an extra copy for a friend.
Buy DieselStormers 4-Pack
Get 3 extra copies for friends
September 10
We would love your input on new weapon types, so if you could all head over here http://steamcommunity.com/app/299480/discussions/0/613936039355517863/ and post your ideas and suggestions.

//BFG Zyddie
0 comments
Read more
September 8
Stormers!

We've been showing you the history of DieselStormer's development for the last two weeks on facebook.

Now we'd like to see what you can do: Fanart, Videos, Papercraft, Cosplay, DieselStormers Demake - Everything counts! Post your stuff on our Facebook page until Monday, Sept. 15th, 19.00 GMT and have a chance to win an original DieselStormers t-shirt and a Black Forest Games hoodie!

The winner will be chosen by our handsome artists.
2 comments
Read more
About the Game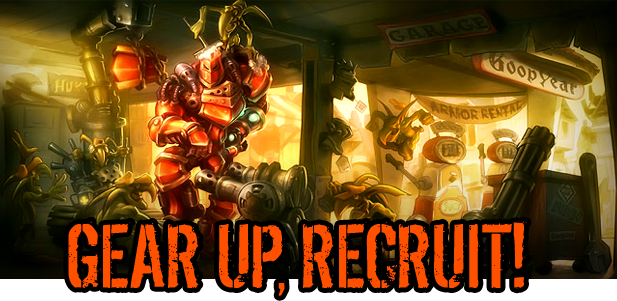 Coop at its best! Build your guns and gear, grab some friends and shoot your way through the randomly generated city of Ravensdale. Upgrade your Dieselknight powers and blast some Orcs!
DieselStormers
is a roaring action game for up to 4 friends in co-op multiplayer mode with RPG elements, procedural level generation and a combinatoric weapons system that lets you make your own guns from a huge number of looted parts.
The game is set in a medieval metropolis where diesel-powered Knights clash with the Orcs for control over the city districts. It bellows and clangs with smoke and steel. Lightning arcs across pits of bubbling goop, and jet-assisted assaults tear through the streets for pure awesome carnage!
Run 'n' Gun Mayhem
Join the resistance! If you do so, you'll belong to a small rebel squad - well equipped, but outnumbered by your enemies. To survive, you have to collaborate with your friends cleverly. Chain your attacks and spread shots to let your bullets bounce from stairs and walls using the physics of the location. That's fun. But try and overdrive your weapons, and you'll experience what we call nuclear pinball carnage!
Ultimate team upgrade: The Arc Connector
While the pure run 'n' gun part of the game is already cooperation based, DieselStormers offers a special tool of tactical cooperation: the arc connector – a mythical entity that connects the squad members with each other and only releases its powers when they work together as a unit. Is there an incoming heavy mech that is almost bulletproof? Well, that's no problem for a well-coordinated squad that knows how to use the arc connector for electro-zapping! Or do you want to summon a pure goop creature instead that turns against your enemies? That's also possible. All you need to do is to collaborate!
Always Something New
A modular and procedural approach to content allows meaningful level combinations with infinite replayability. Templates and content slots are used to layer relevant content chunks within chunks, generating incredible diversity and supporting an ever-growing cast of enemies and hazards. Even the enemies themselves are modular as well.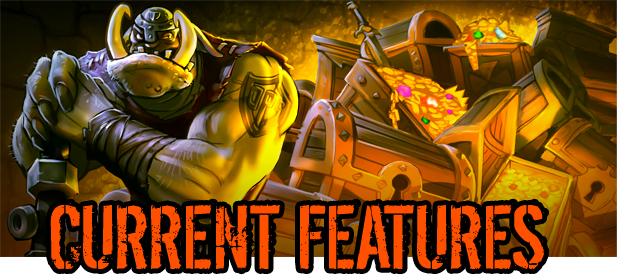 Early Access Version of the game includes
Single player mode.

Online co-op multiplayer.

Early version of local/couch co-op (up to 4 players, controllers only, in a single player mission press "start" and then controller button "A" to join).

Randomly-generated levels and loot based on template combinations (no story/equipment progression yet).

Modular weapon parts and crafting system basics (combinable stats and properties).

Basic overdrive mode (death beam).

Elemental types: fire and goop.

Interaction between elements. E.g. goop can be set ablaze and vice versa.

Basic hazards and helpers: force fields, fire, explosive barrels and more.

Three basic enemy types and one elite Mech enemy in up to five variants each.

One district of the city of Ravensdale.

Three primary mission types and one secondary objective (kill an elite enemy or enemy waves, or simply reach the end of the level).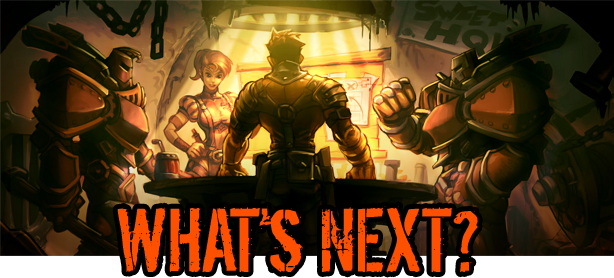 The Full Version of the game is envisioned to contain
An overarching storyline with gate story missions.

A full progression system (loot tiers, story/mission progress, unlocks/upgrades).

Equippable armor parts with stats and abilities (e.g. bullet catching, jump jets, etc.): helmets and shoulders, gauntlets, cuirass and greaves.

New elemental properties for projectiles and hazards (e.g. lightning, gravity, etc.) and new projectile abilities (seeking, creeping, eruptive, etc.).

New mission types: e.g. defending a base, speedrunning, transporting cargo, etc.

Calamities: level-changing global effects like lowered gravity, goop tides, raid bombardments, etc.

Many, many more new and improved level chunks.

New hazards and helpers: conveyor belts, crumbling platforms, rotating platforms, triggers, gravity vortexes, etc.

Elite helper objects, e.g. a multi-crewable cannon.

Advanced modular enemies with new combinable weapons and special abilities (e.g. heavy shield in front, spawn a hazard trail, berserk, etc.)

New large elite enemies with combinable body parts, special abilities and big fragging guns.

Huge boss enemies with even more combinable body parts, special abilities and extra limbs with BFG slots.

Team upgrade (Arc Connector) based on combinable elemental effects (lightning, fire, etc.), projectile boosts and more.

Legendary loot with unique properties like shooting goblins at your foes.

Character progression skill tree.

Final music and audio effects.

Fully supported couch co-op.

A complete overhaul of the Headquarters.
The features listed above will be added piece by piece and polished with each regular update.
Fuel the Resistance!
System Requirements
Minimum:


OS: Windows Vista

Processor: 2 GHz Dual Core CPU

Memory: 2 GB RAM

Graphics: Nvidia GeForce GTX 260, AMD Radeon HD 4850 or higher

DirectX: Version 10

Hard Drive: 3 GB available space

Additional Notes: Windows-compatible keyboard, mouse
Recommended:


OS: Windows 7 / Windows 8

Processor: 2.5 GHz Quad Core CPU

Memory: 3 GB RAM

Graphics: Nvidia GeForce 500, AMD Radeon HD 5000 or higher

DirectX: Version 10

Hard Drive: 3 GB available space

Additional Notes: Windows-compatible keyboard, mouse, optional controller (Xbox 360® Controller for Windows recommended)
"DieselStormers" © 2014 Black Forest Games GmbH. All rights reserved. Uses Scaleform GFx © 2014 Autodesk Inc. All rights reserved. Microsoft, Xbox 360 Controller and the Xbox logos are trademarks of the Microsoft group of companies and are used under license from Microsoft. All trademarks are the property of their respective owners. All rights reserved.
Helpful customer reviews
Title:
DieselStormers
Genre:
Action
,
Indie
,
RPG
,
Early Access
Developer:
Black Forest Games
Publisher:
Black Forest Games
Release Date:
Jul 17, 2014
Languages:
| | Interface | Full audio | Subtitles |
| --- | --- | --- | --- |
| English | | | |